Director of Diversity, Equity & Inclusion
jamele adams
"Love how you love who you love" -JMA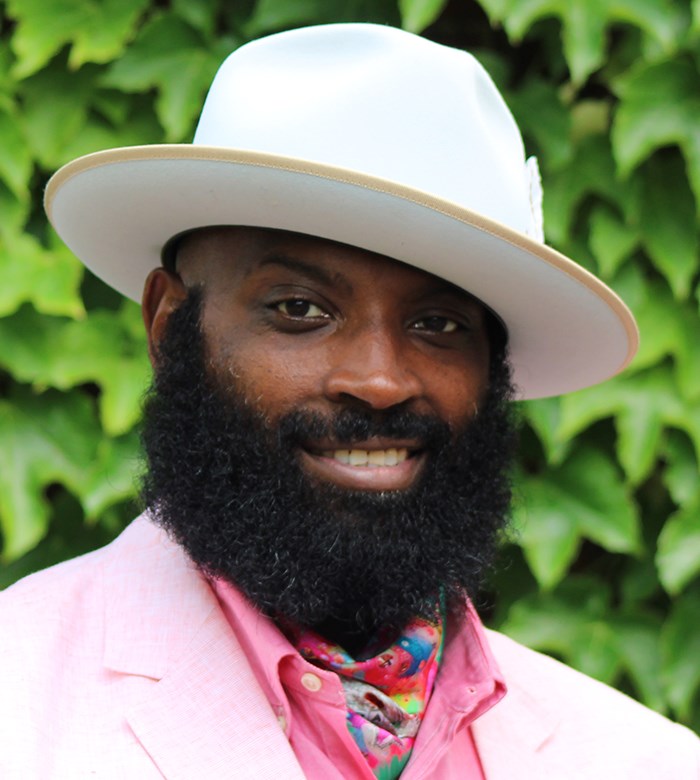 Proudly embracing membership in the community of Scituate and the educational family of its schools, jamele serves as the DEI Director for the District of Scituate Public Schools. Spelling his name with lowercase letters, he does so to signal that he is a piece in life's grand landscape for us all.
Arriving at Scituate from Brandeis University, where he served as Dean of Students, along with specific responsibilities for student's campus life experience, he pioneered and supported programs that celebrated and enhanced campus pluralism.
jamele also served as the Director for New York Yankees Derek Jeter's "Jeter's Leaders," a program in the Derek Jeter Turn 2 Foundation. In this role, jamele oversaw a unique leadership program that supports high school-age students in New York City.
Recipient of many awards and recognitions for his work in higher education, with young scholars interested in law and creative writing workshops, he is also a nationally celebrated poet.
jamele remains well known for his work engaging issues of diversity, equity and inclusion. Through his L.I.T. platform and model; love, inclusion and trust serve as the basis for human connection while addressing h8 and bias. jamele is often called to high schools to assist in navigating complex terrains of injustice and help student communities after bias incidents have occurred.
Known for his work, jamele is often asked to be a panelist or to give presentations on a broad range of topics regarding diversity, equity, inclusion and pluralism. Accompanying the aforementioned are requests for him to prepare presentations in response to very specific incidents or conditions regarding diversity, equity and inclusion. jamele appears at multitudes of public and private schools, school districts and college campuses every year.
Consider this a brief biography into the evolving professional narrative and life calling for jamele adams. jamele subscribes to the mantra "ALWAYS WE, never me."