Superintendent of Schools
William Burkhead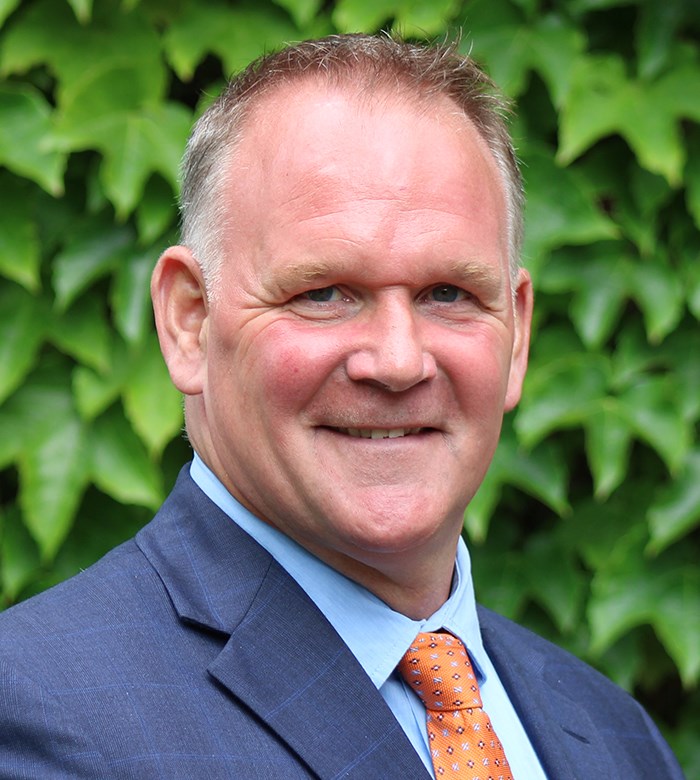 William Burkhead started as Superintendent of the Scituate Public School District on July 1, 2020. A dedicated leader, Burkhead brings 25 years of proven effectiveness in all aspects of leadership and educational administration. Prior to arriving in Scituate, Burkhead spent seven years as the Principal of Monomoy Regional High School serving the towns of Chatham and Harwich, Principal of Normandin Middle School in New Bedford and Director of Athletics and Assistant Principal at Plymouth North High School in Plymouth. He started his career as a wellness educator and head football coach. After graduating from Springfield College with a Master's in Education, Mr. Burkhead received a Certificate of Advanced Graduate Studies (CAGS) from Bridgewater State University in 2009. Today, Mr. Burkhead remains committed to Bridgewater, teaching graduate level courses in the department of secondary education and professional programs to aspiring administrators.
Mr. Burkhead has been lauded by peers, students, community members and his superiors as an agent of change with an ability to create a "Home Away from Home" environment and culture of excellence. Under Mr. Burkhead's leadership, and in less than four years, Monomoy Regional High School established a community internship program, a challenging Global Studies degree program, a visionary flex block schedule, and an academic center for struggling learners. The impact on learning has been significant, as evidenced by graduation rates increasing by 11.5 %, the number of students enrolled in AP classes has doubled; and finally, as a member of the Cape's "all school choice" program, Monomoy's school choice numbers increased significantly as a destination high school.
The Massachusetts School Administrators' Association (MSAA) selected Mr. Burkhead as the Massachusetts "High School Principal of the Year'' in 2018. This program annually recognizes high school principals who demonstrate exemplary skills in instructional leadership, supporting a safe learning environment and fostering a collaborative culture of decision making among all members of the school community. Later in that same year Mr. Burkhead received the prestigious Bridgewater State University "Nicholas P. Tilinghast Award." The award honors a Bridgewater State alumnus/na who has demonstrated the qualities of outstanding leadership, excellence in performance and outstanding personal achievement in the field of public education. Acknowledged for his value in service to the communities he works, Mr. Burkhead also received the "Cape & Islands Workforce Development Community Award'' and the "South Shore Community Action Council Award."
Mr. Burkhead enjoyed a long career as a high school and collegiate athlete and high school coach. While at Springfield College, Mr. Burkhead was the football team MVP, Division 2 Gold Helmet Recipient, and held the all-time career rushing record for almost a decade. As a high school football coach he was the 2002, 2004, 2005 and 2006 "High School Coach of the Year" for the Brockton Enterprise, Old Colony Memorial, and WATD radio.
Mr. Burkhead resides in Plymouth with his wife and two adult children.