Celebrate Learning
VFW Voice of Democracy Speech Winners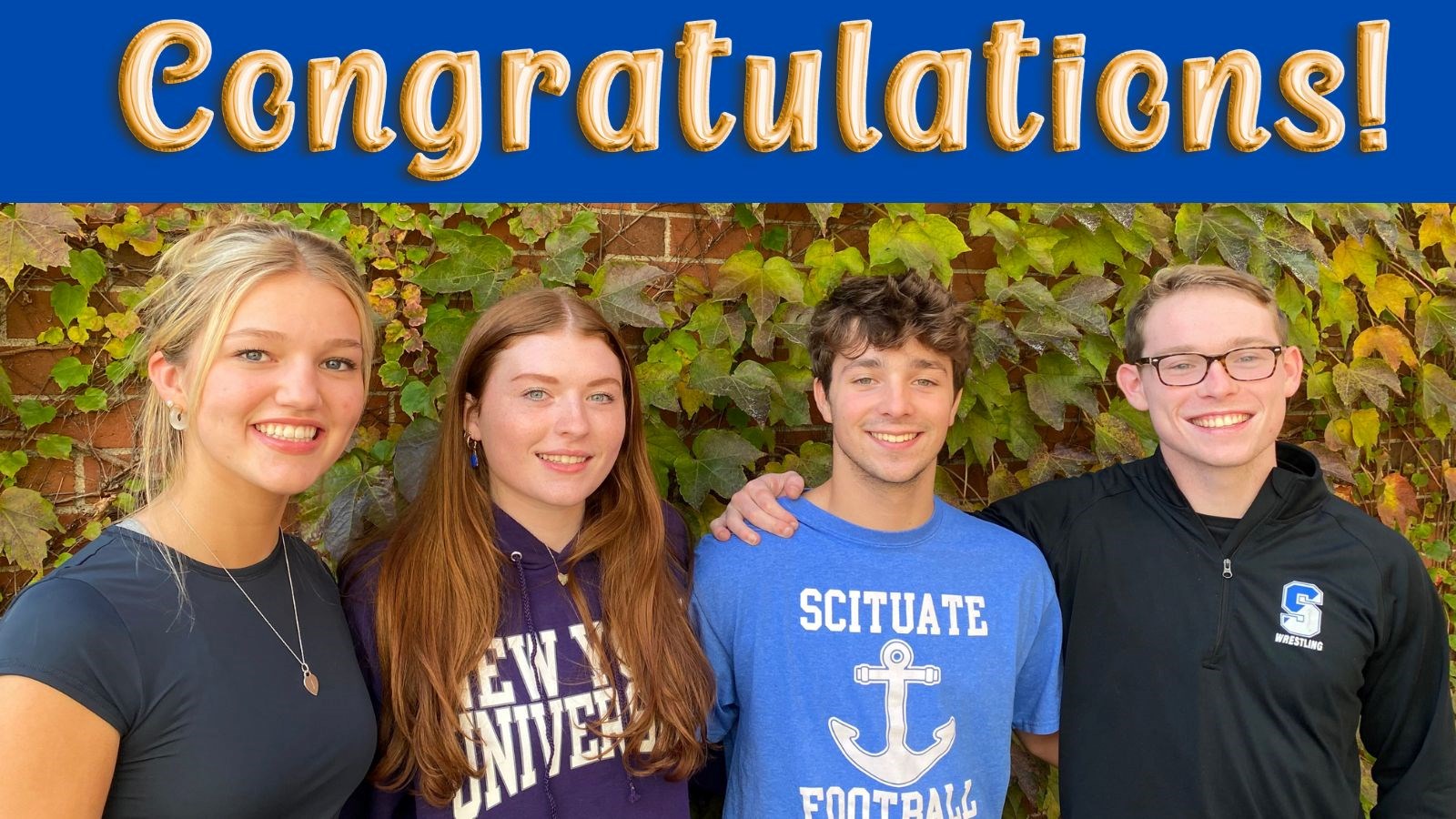 Congratulations to the four winners of the VFW Voice of Democracy Speech Competition!
1st place - Jane Ryan
2nd place - Liah Brennan
3rd place (tie) - Quinn DeCourcey and David Murphy
The SHS History Department and ELA teacher, Mrs. Hall partnered with Scituate's VFW Post to help facilitate this annual contest. This year's theme was "What are the greatest attributes of our democracy?" and over seventy students submitted speeches through their history classes as part of the competition. Six finalists were selected to give their speeches in front of a panel of judges that included both VFW members and SPS staff. Students worked with Mrs. Hall to refine their public speaking skills as they prepared and, afterwards, judges remarked how wonderful it was to hear from such passionate and civically minded students.
The four winners received scholarships from both the Scituate VFW and SHORE and will move on to the VFW state level competition. Congratulations to the winners!