Celebrate Learning
The Scituate Fine Arts Department Celebrates the Return of "Spring for the Arts"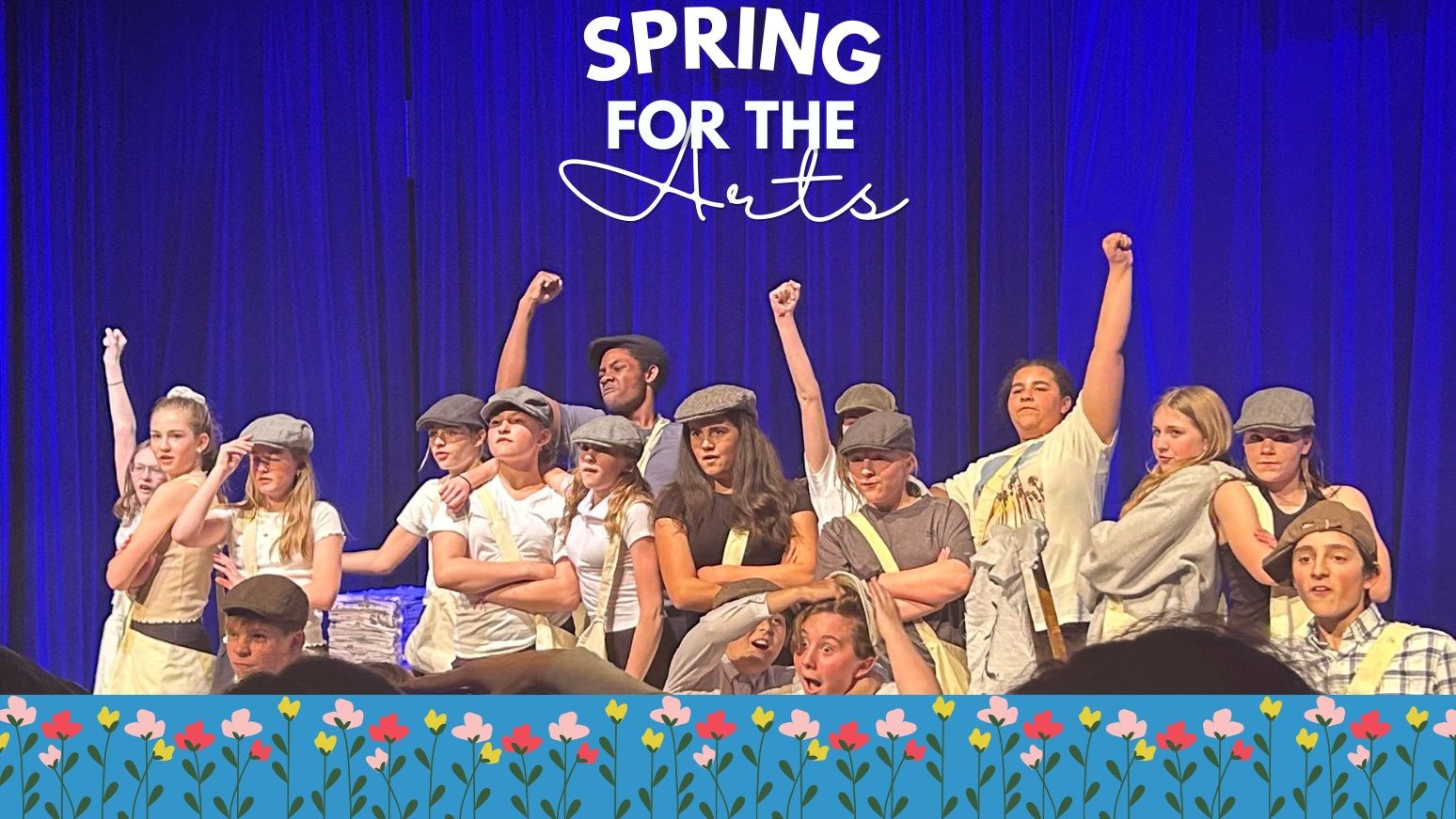 May 11th marked the return of Spring for the Arts! Scituate High School and Gates Middle School were buzzing with excitement as the community engaged with impressive student artwork, memorable musical performances and convincing dramatic plays!
The Center for the Performing Arts (CPA) featured exciting performances by our Gates and SHS jazz ensembles, high school treble and jazz choirs, and each of the elementary fourth and fifth grade choruses.

Impressive artwork from our elementary students (grades 3-5) filled the CPA lobby with a magnificent variety of 2D and 3D artwork.
An "All-Town" band concert and chorus concert was showcased in the SHS large gym. These concerts provided a special snapshot of our band program (grades 5-12) and our chorus program (grades 6-12).
The Gates Black Box theater featured the SHS and Gates drama programs delivering convincing monologues, plays, and improvisational work.
The SHS Art Wing and Gates Dining Commons were filled with student artwork highlighting the talent of our art students grades 6-12.
We are incredibly proud of all of our students for their creativity, hard work and preparation for this event…bravo! It is our hope that our students feel a sense of pride for their contributions and were inspired by fellow students' art work, musical performances, and dramatic productions!
A huge thank you to the Fine Arts Department teachers and staff for all of the planning and preparing that went into making this event such a success:
Art teachers: Ellen Davis, Laura Berton, Marissa Donnelly, Tracey Woodford, Eileen Rotty, Danielle Mihaley, Amanda Glover, Julie Hickey, Sheryl Pace and Jess Maguire
Music teachers: Peter Mundt, Laura Counter, Meghan Hughes, Suzie Dasilva, Greg Lessard, Nadia Davis, Rachel Burke, Bill Richter, and Adam Gruschow
Piano Accompanist: Sarah Troxler
CPA Tech. Director: Emily Mathews
Drama Directors: Lindsy Warwick and Elizabeth Clancy
Enjoy the short video below which is only a small sampling of the art celebrated during Spring for the Arts!