Our Community
Welcoming Back Staff to our Home Away from Home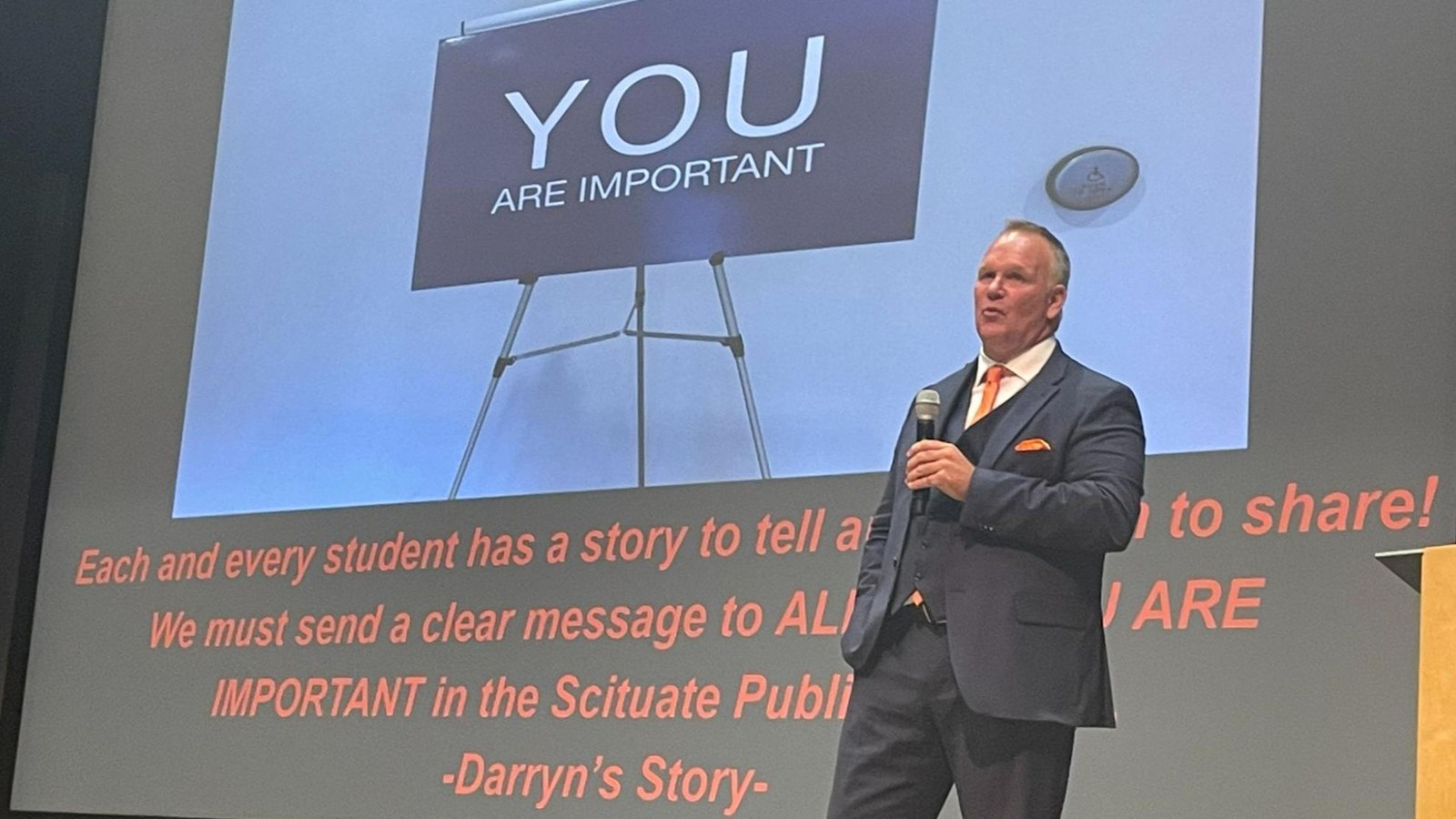 This week Scituate Public Schools welcomed back our returning staff and the new members of our school community by embracing not only our pillars of Academic and Personal Excellence and a Culture of Collaboration and Communication but also by recognizing this year's theme: YOU are Important.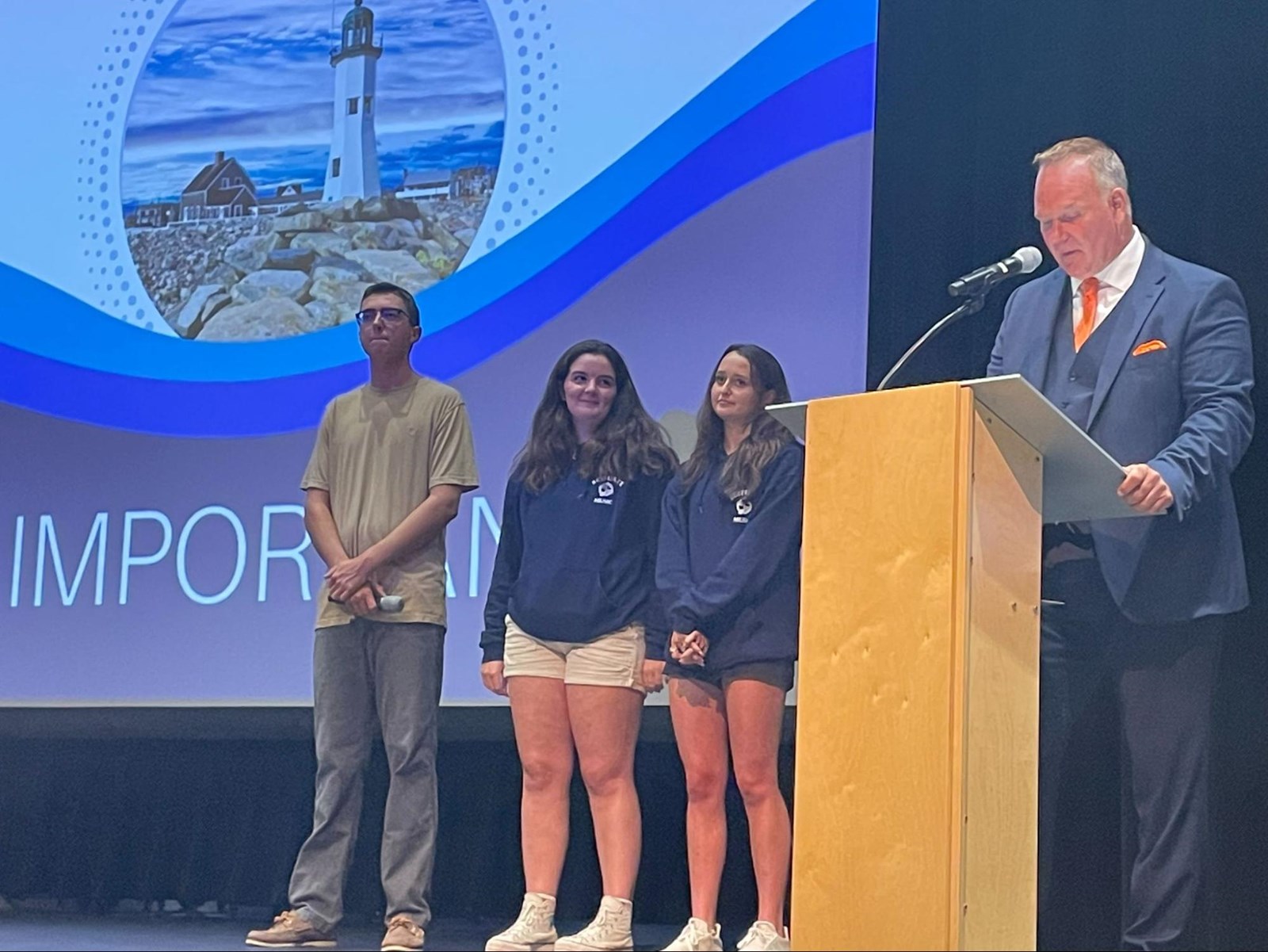 On August 31st, we celebrated our entire staff at our Welcome Back Day events in our Performing Arts Center. We would like to thank senior SHS students (L-R above) Victor Bowker, Maggie Murray and Caitlin Bruscino for opening our event by leading everyone through the Pledge of Allegiance and our National Anthem. Superintendent Bill Burkhead recognized our staff members for longevity, welcomed our new staff members, and recommitted us to our pillars and introduced this year's theme: YOU are Important.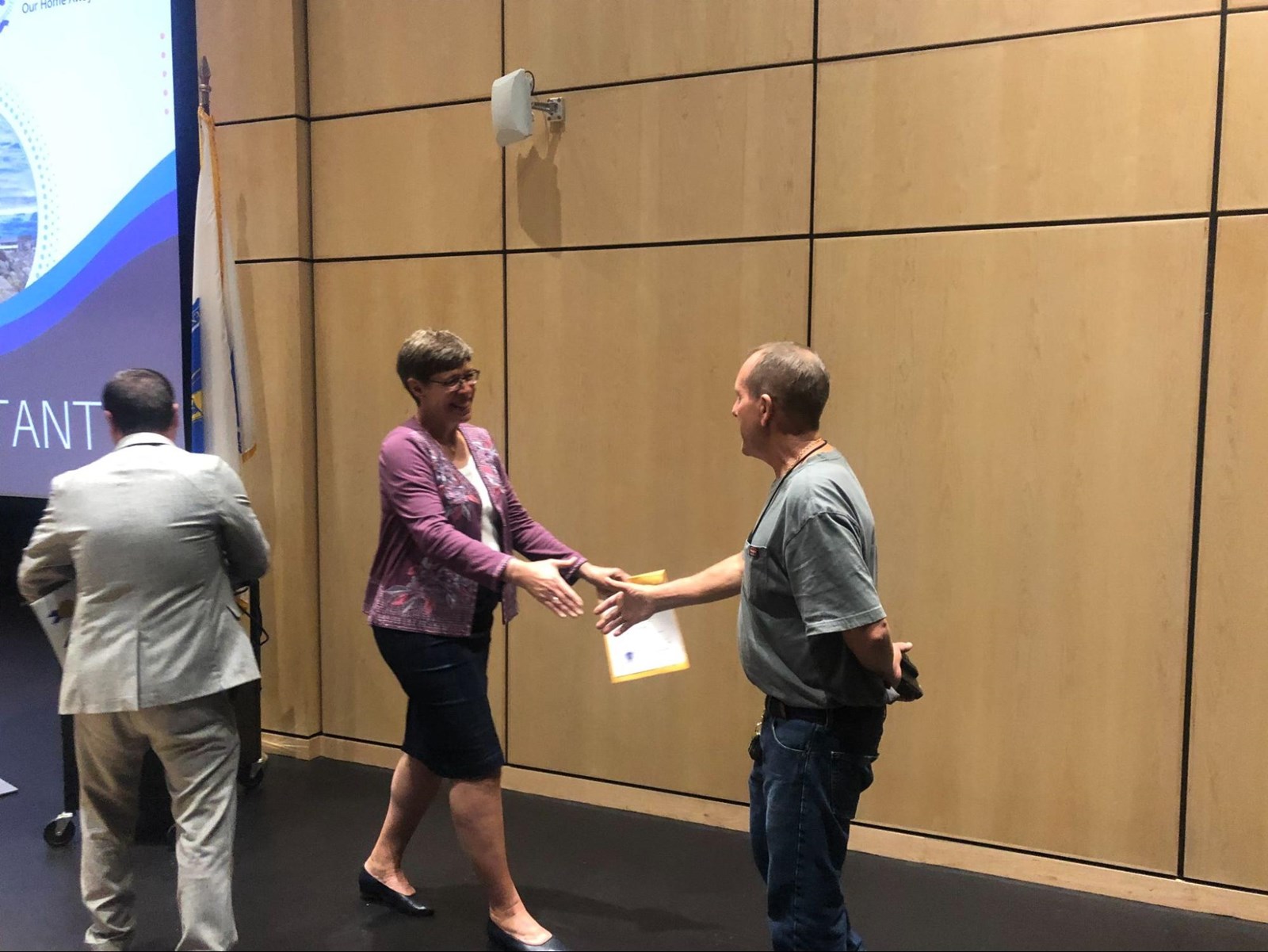 We were thrilled to welcome Senator Patrick O'Connor and State Representative Joan Meschino who presented our high school lead custodian with citations to Kip Bearce for fifty years of public service to the community of Scituate. The standing ovations for Kip were one of the many highlights of the day.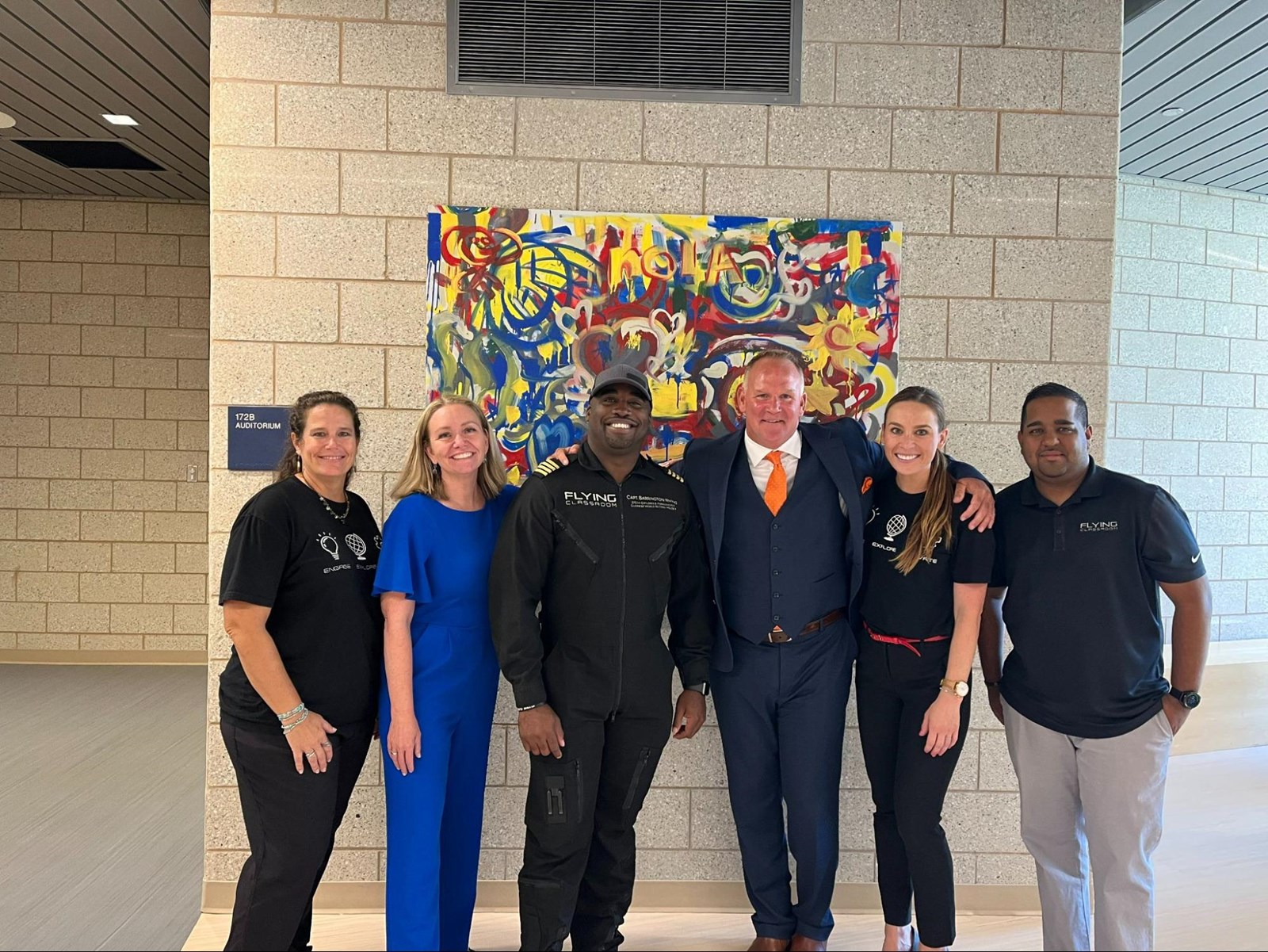 Our keynote speaker Captain Barrington Irving was born in Jamaica and raised in Miami's inner-city. Captain Irving set two world records in 2007 at the age of 23 becoming the youngest person and the first black person to fly solo around the world in his airplane named "Inspiration". In 2007 Barrington received a Congressional Resolution for his pioneering work in education in technology. In 2012 he was named a National Geographic Emerging Explorer. Among other honors, he holds the NASA Trailblazer Award, the Guinness World Record and the NBAA 2019 American Spirit Award. He is the founder and president of Experience Aviation, a national nonprofit that provides hands-on, STEM+ experiences to middle and high school students. He is also the founder and CEO of Flying Classroom, an educational resource company that offers K-12 STEM+ curriculum, based on his global STEM+ expeditions from around the world. Welcome Captain Irving.
He engaged our staff by celebrating student learning, focusing not only on effort but also results, challenging students and teachers to problem solve and be innovators, and focusing on helping students understand the "why" and purpose of everything that happens in the classroom during his keynote speech "Touch the Sky".
Our staff members including but not limited to teachers, counselors, custodians, cafeteria staff, administrators, nurses and more were challenged by the Flying Classroom Explorers to pair up and to engage in one of two exploration design challenges. The purpose of these exploration sessions was to provide an opportunity for our staff to face a challenge with colleagues from across the district, in different disciplines, and even in different jobs because each individual has an important role to play. During the sustainable cities design challenge, participants were challenged to create a green tower. In our other session, participants were challenged with an owl pellet dissection.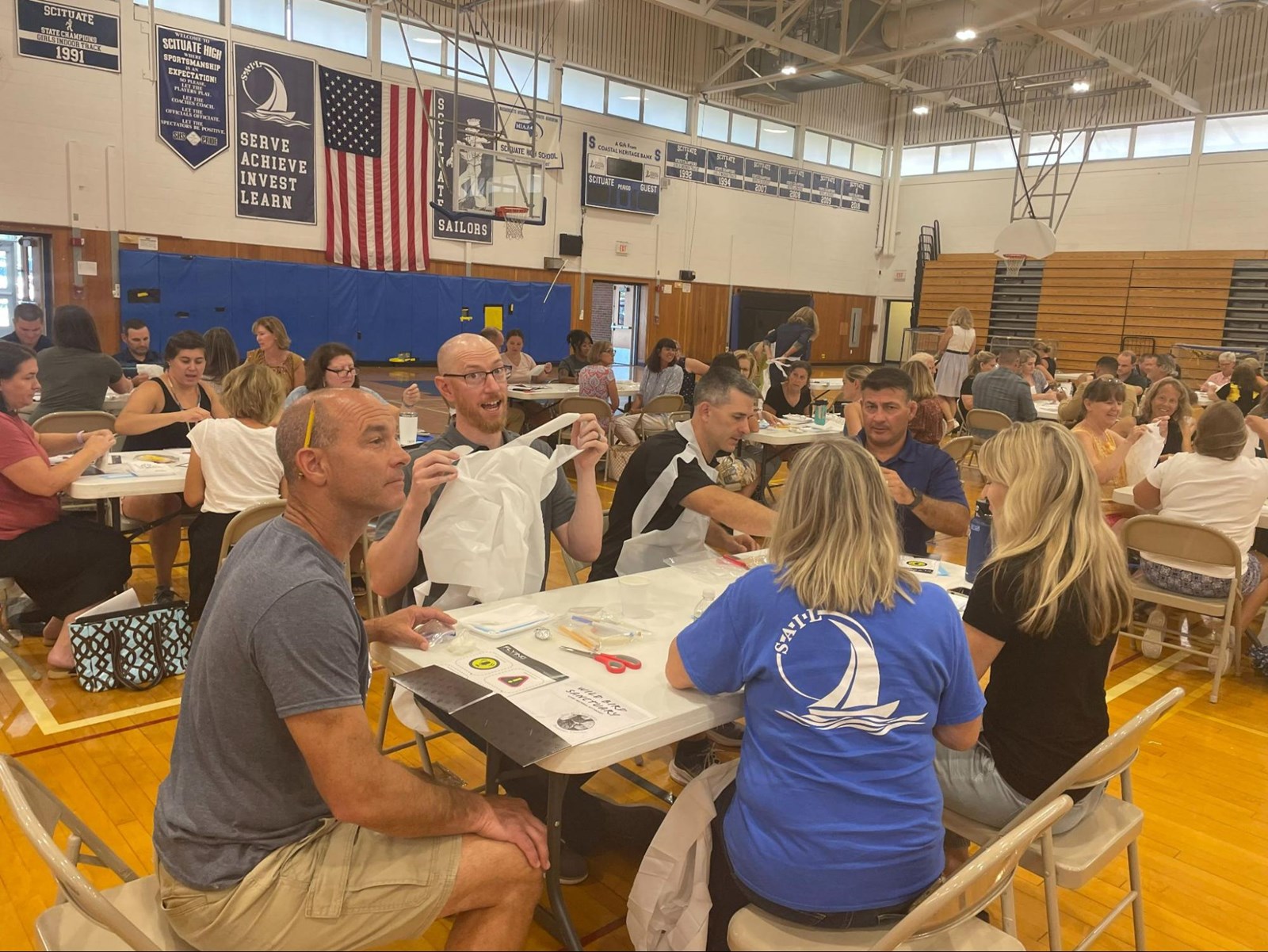 Owl Pellet Dissection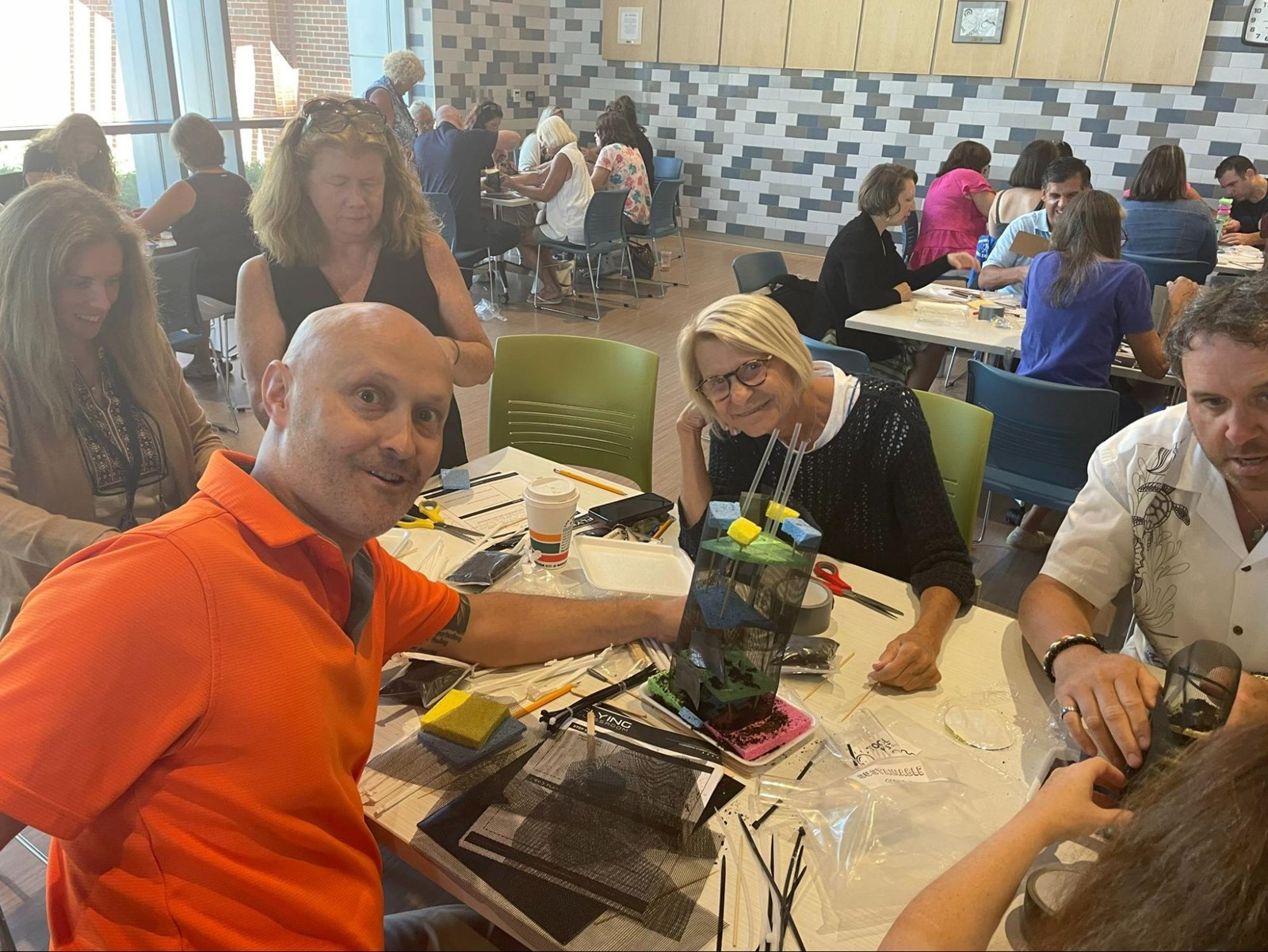 Green Tower
The remaining days were filled with building based activities including but not limited to training for new elementary reading resources and safety training from the Scituate Police Department as we prepared to welcome all of our students back!
We thank everyone for celebrating our staff and kicking off our new year in our Home Away from Home!