Our Community
Kicking off the 2023-2024 School Year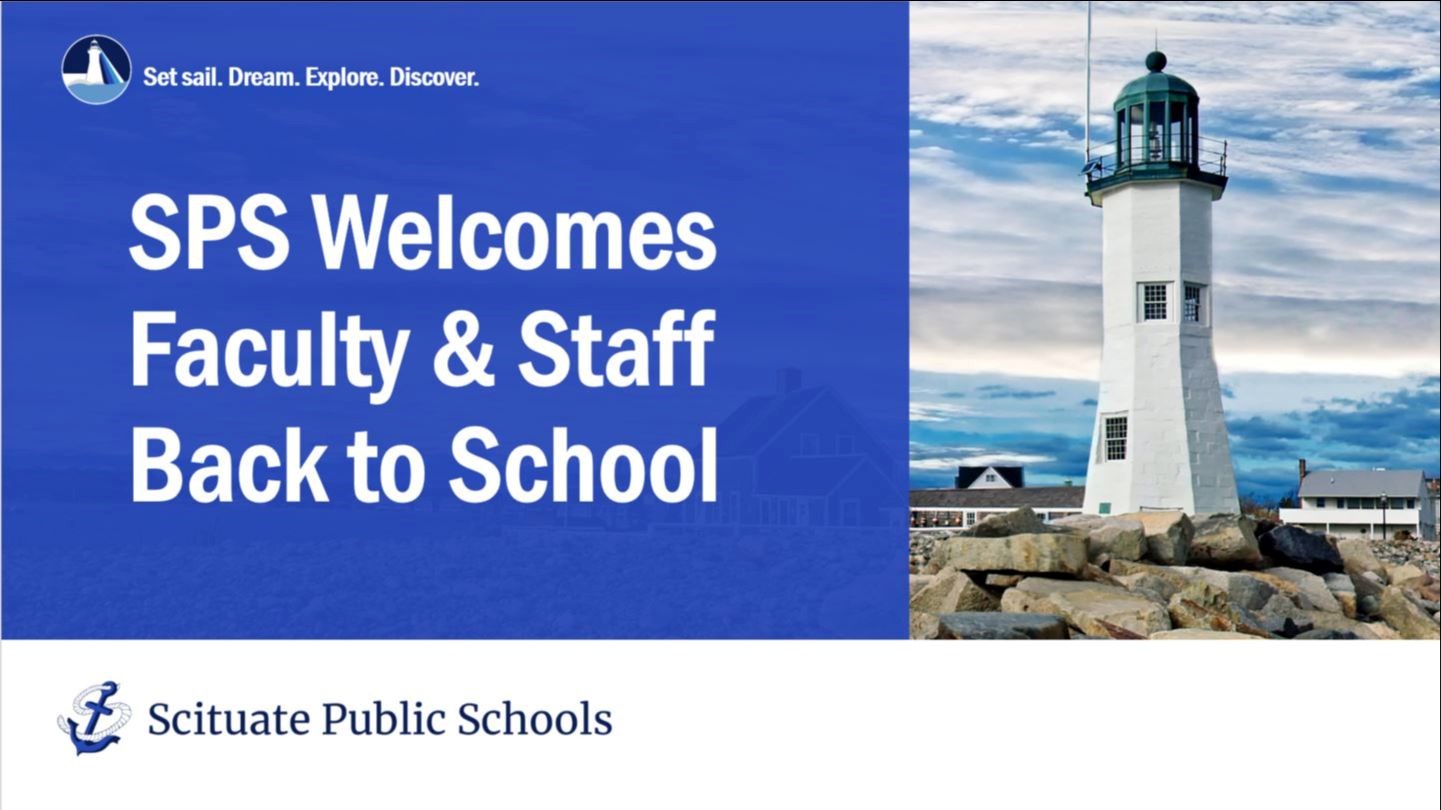 On August 30, 2023 Superintendent William Burkhead gathered all educators and staff in the Scituate Performing Arts Center to kick off the school year by remembering their "why", to celebrate the days to come with our students, and to set sail on our journey together through this year.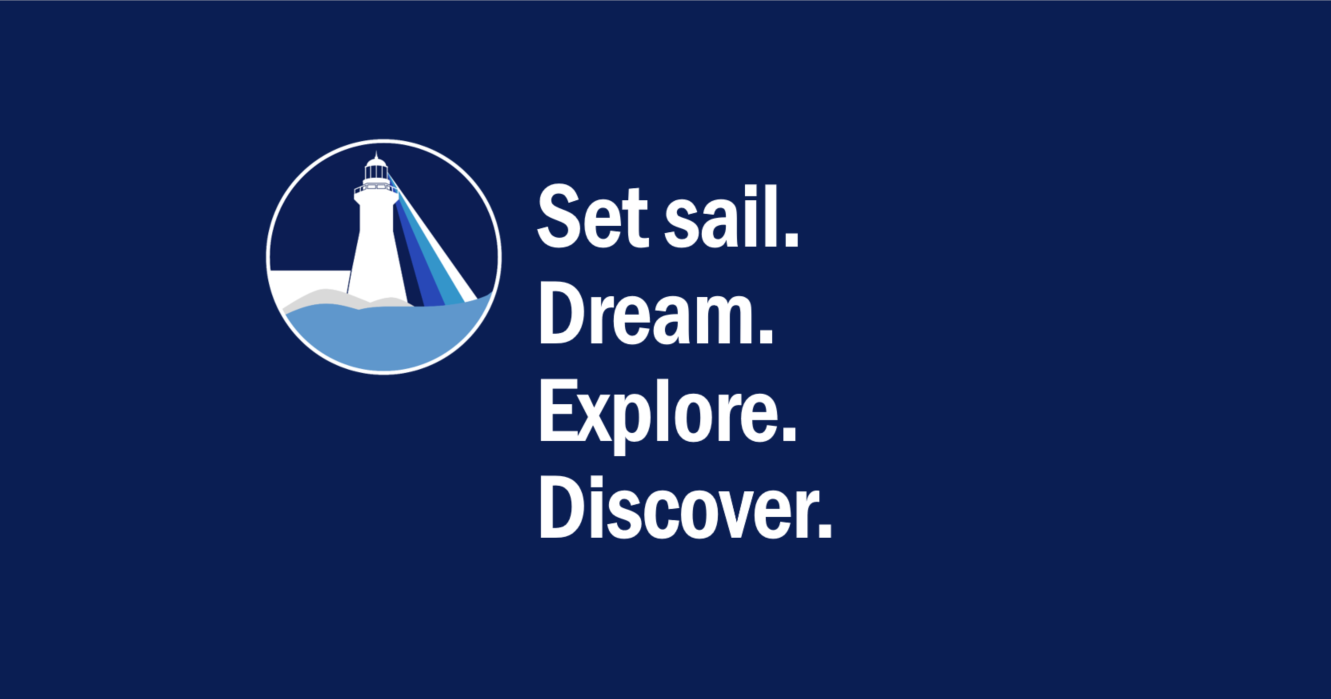 The Pledge of Allegiance was led by members of the Scituate Auxiliary VFW. This organization sponsors the Voice of Democracy speech contest for middle and high school students among many other events. Debbie Young, a 25 year member of the Auxiliary VFW & an SPS substitute special education van driver, and Ginnie McWilliams, a 5 year member of the Auxiliary VFW & a member of the SPS cafeteria staff, led the pledge. Ginnie also used her moment on the mic to shout "lunch ladies rock!"
Superintendent Burkhead welcomed new staff including Marc Loranger our new high school principal. Check out Scituate Community Television's Seth Pfeiffer's interview with Principal Loranger below. Our principals welcomed staff members new to our district and Superintendent Burkhead continued the tradition of recognizing years of service by announcing those who have earned service pins this year: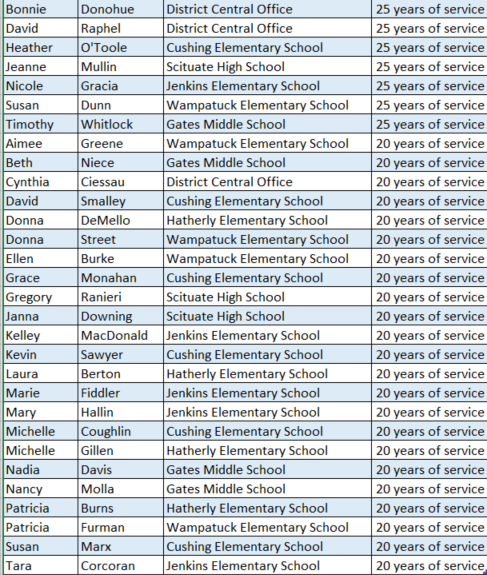 Incoming senior David Murphy shared what motivated him in a thoughtful speech that defined his "why". His inspirational words reminded staff of the impact that individual teachers have over the long term experiences of students' lives. This accomplished student shared the specific impact that his teachers had on his development through his entire experience as a Scituate student from elementary to high school. He specifically recognized Ms. Fiddler, Ms. Hall, Mr. Kermond, Mr. Robinson, and Mr. Fitzgerald. David was celebrated by the entire auditorium with a standing ovation. Listen to his full speech by clicking the link below.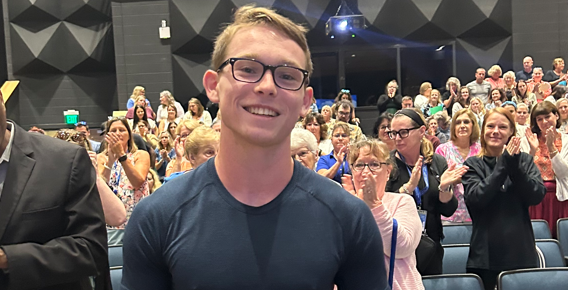 After David's inspiring words, the charismatic leader Dr. Salome Thomas-EL shared his thoughts about commitment to public service during his keynote "Choosing to Stay in Challenging Times: Joy, Resilience, and Learning in Our Schools. Dr. EL facilitated a moving opportunity for staff members to share the impact that they and their colleagues have had and can have on students' and their lives.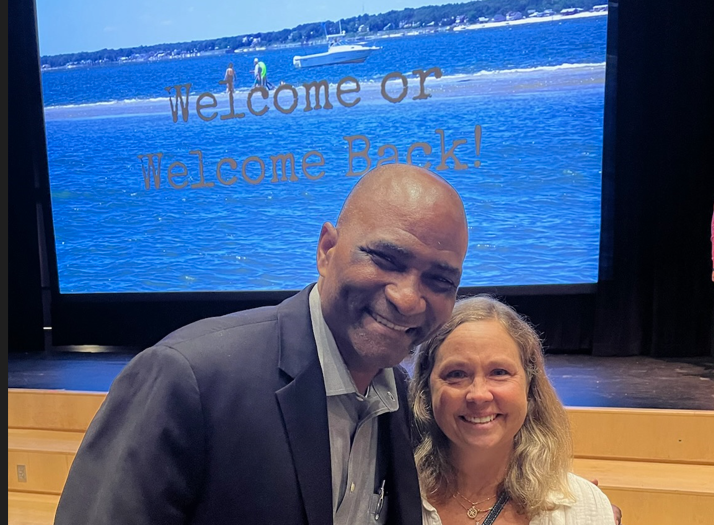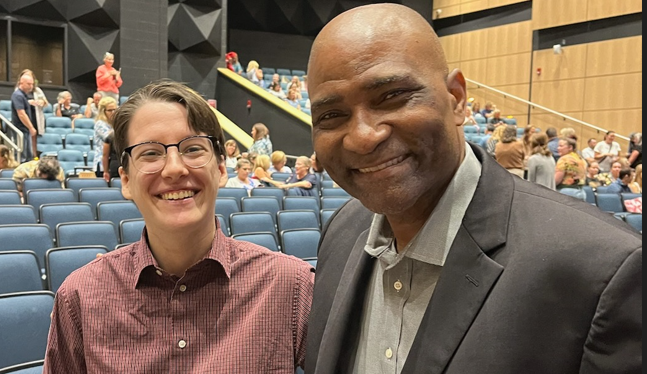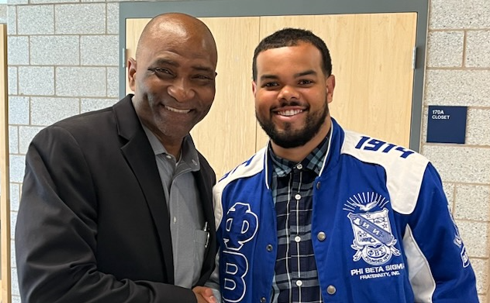 The entire faculty and staff look forward to welcoming students back next week!
Resource Links
Get notified when news, events and important alerts are published. Download Scituate Public Schools mobile app for parents and caregivers. From your mobile device, download it here: