Celebrate Learning, Academics
A Culture of Collaboration in 8th Grade Civics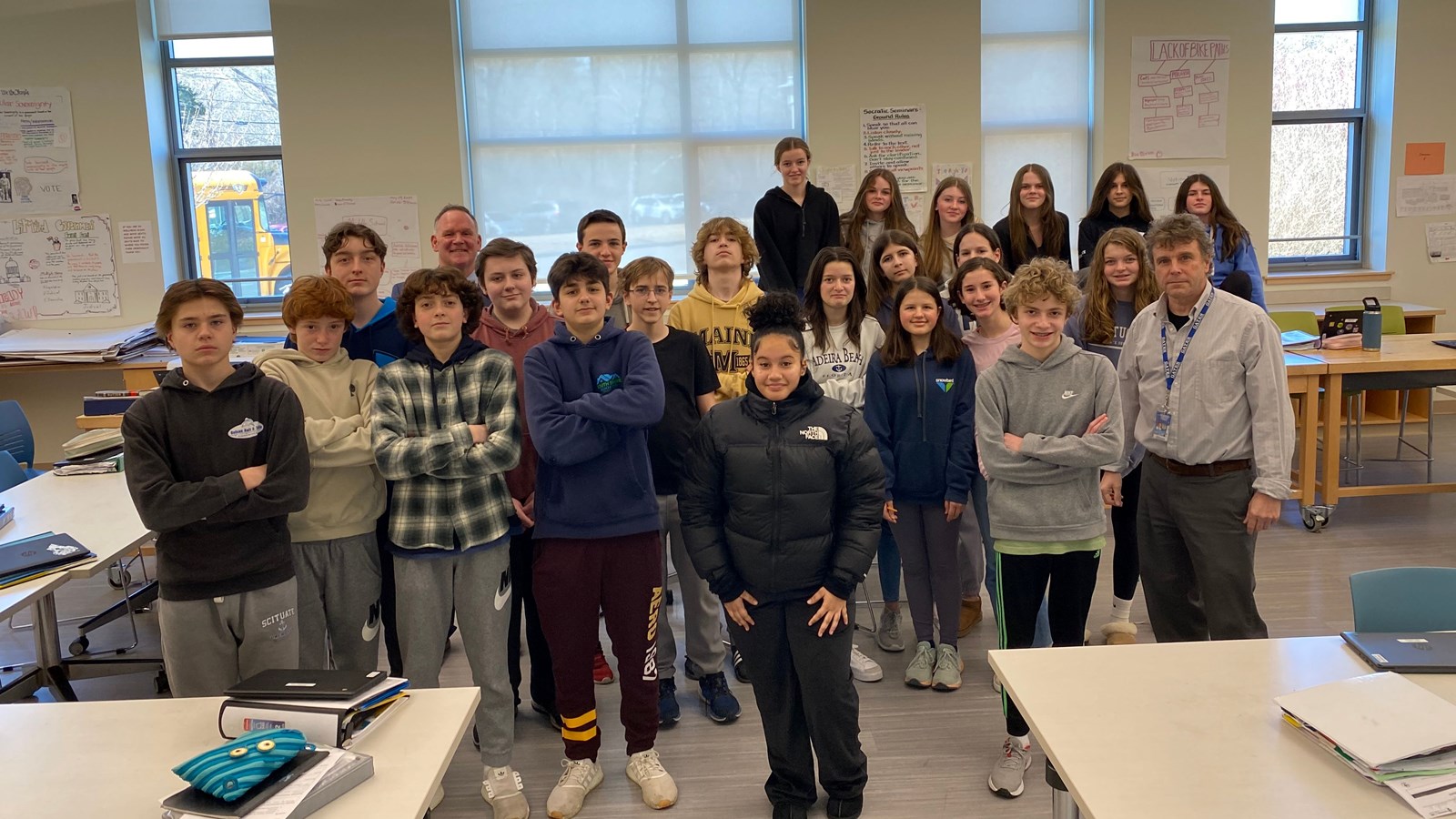 In Massachusetts, all public school 8th graders must participate in a civics-based action project. This project initially asks students to identify local issues or challenges they'd like to see change. Here in Scituate, civics teachers Brian Robinson and Jay Gillespie give students the opportunity to implement that change through a rigorous process that creates a culture of collaboration. The classes recently kicked off Stage 3 of the project with the question "How can we apply what we've learned this year to helping improve our community?" What this looks like in practice ranges widely, and it was my pleasure for the past 2 weeks to be interviewed as part of the year-long process students go through to make a real difference in their community.
At this point, students are at Stage 3 of the project focusing on research and investigation. Students are trying to understand the obstacles that stand in the way of accomplishing their goal. They need to speak to decision-makers and experts to get their perspectives and understand how to start making changes. I was enthusiastic to hear a number of students identified the Superintendent as someone who could provide them with answers to their questions.
Students who interviewed me and their topics included:
Scarlett Adams and

Hayden Pietrosante:

Installing AC at SHS
Rachel Kurtz, Kate Carson and Maeve O'Leary: Open Campus model for the HS/Gates
Isla Anderson and Maggie Lovering: Moving Early Release to Friday
Naomi Sommers and Kelsey Vacccarino: School Dress Codes
Charlotte Lynch and Anna Jamison: School Start Times

Jack Grybauskus and JJ Saluti: Open Campus model for the HS/Gates
During each interview, the students asked thoughtful and well-researched questions that challenged me to provide information when I could give it, and offer to connect them with people who might be able to support them further. Questions included benefits to the school dress code, open campus opportunities, the potential budget for A/C at the high school, and aligning MS/HS schedules for more flexibility. In the course of our discussion I asked them some questions to understand what pushed them to select certain areas of challenge and to further understand their thinking.
This project allows students to identify areas of challenge in their community and take civic action to create real-world solutions. It also creates a culture of collaboration where students work with decision-makers and experts in a structure that allows them to have a seat at the table and share their ideas so they may change their district, town, and beyond. I embrace this approach because it shows this culture working in both directions. I commend the students I've had the opportunity to speak with and learn from, as well as their teachers Mr. Robinson and Mr. Gillespie, for creating a project that puts the voices and needs of their students front and center.