Announcements
Grade 4 Instrument Sign-Up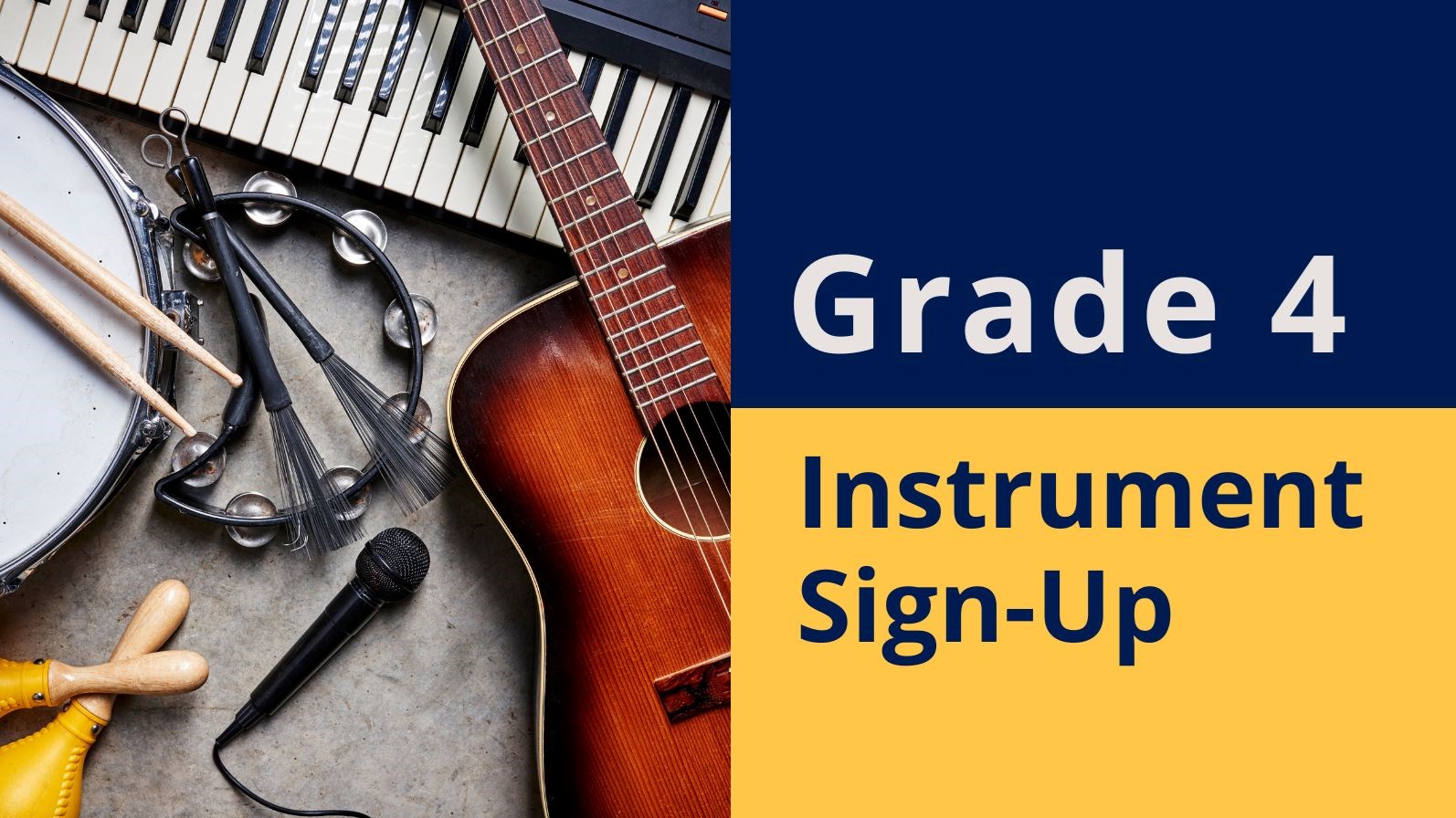 We are excited to share with you that students in grade 4 will have the opportunity to start a band instrument! We are anticipating starting lessons the week of October 2nd. Of course, a lot needs to take place before this can happen.
Timeline
Informational Zoom Meeting for Families
Thursday, Sep 21, 2023 at 7:00 p.m.
Students, with their families, are invited to attend a virtual meeting to be introduced to their music teachers and review/learn about our lesson program, instrument selection process, and renting an instrument.
Passcode: 705687
Deadline for Selecting Instruments
Families Notified of Instrument Choice
Deadline for completing Rental Information
Wednesday, Sep 27, 2023
Families renting through through Goulet & Co. must complete their rental information.
Drive through Instrument Pickup Night
For families renting their instrument through Goulet & Co., we will host a drive-through instrument pickup night at the Center for the Performing Arts at SHS (parking lot near the football stadium).
Thursday, Sep 28, 2023
Wampatuck and Cushing: 4:00-4:30
Jenkins and Hatherly: 4:45-5:15
Process
Families will remain in their cars and pull up to the curb by the CPA.
Please wait for a representative to approach your car and ask for your information.
They will then retrieve your child's instrument and any other materials you have ordered and bring them to you.
Families may pick up their instruments directly from Goulet & Co. in Pembroke. Please call 781-829-2282 to schedule a pickup.
Anticipated Start Date
Week of October 2, 2023
By this point, students will have:
Selected and rented an instrument
Been assigned a lesson group and time
Become very excited to start their musical journey!
Questions
Reach out to Jim Thomas, Department Chair of Fine & Performing Arts, jthomas@scit.org
More Information
For more information about the band program, visit the Scituate Beginning Band Google site.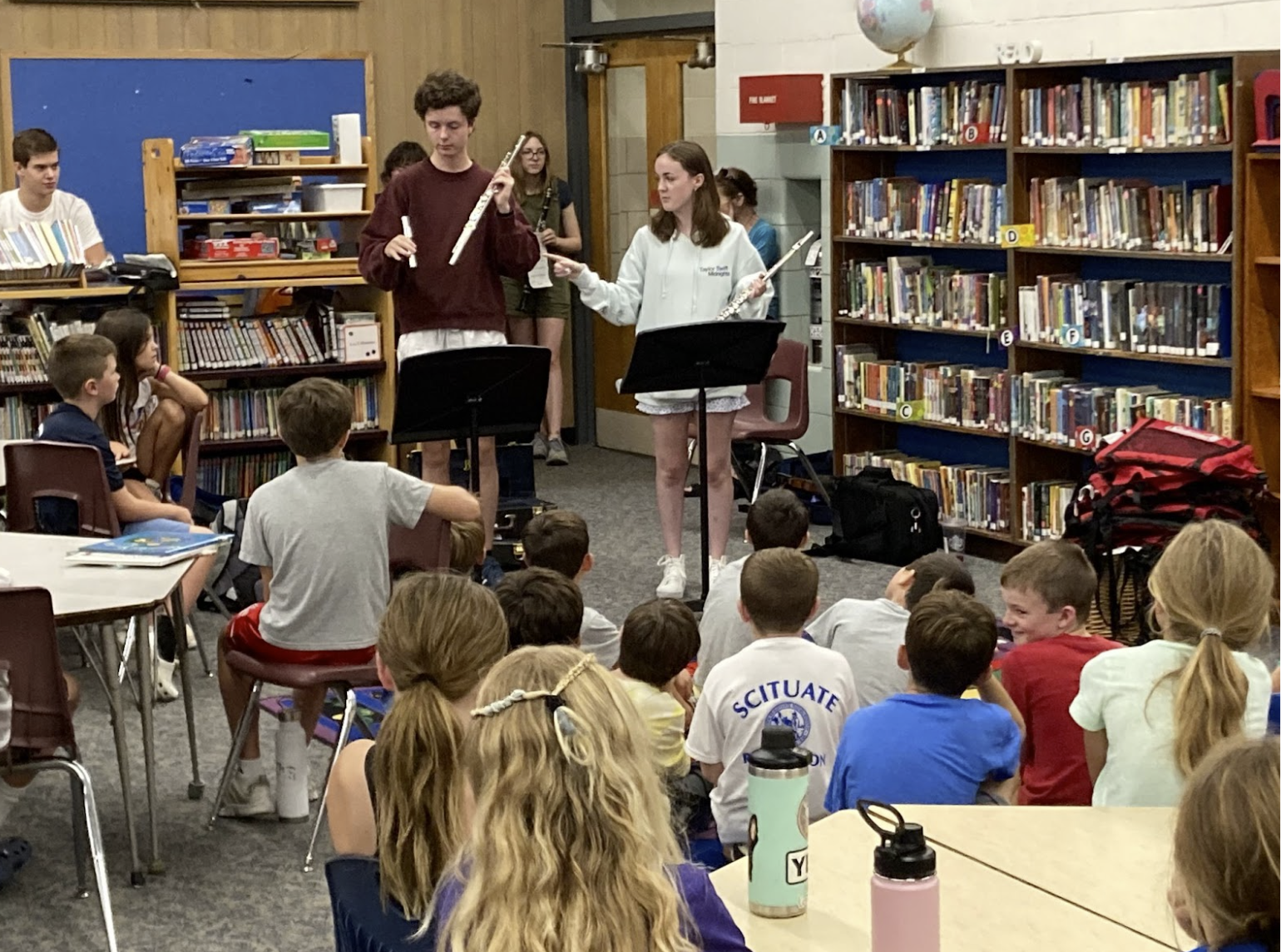 SHS music students (Matt Carolan and Caitlin Quinlan) demonstrate their instrument!