Student Life
Jenkins Update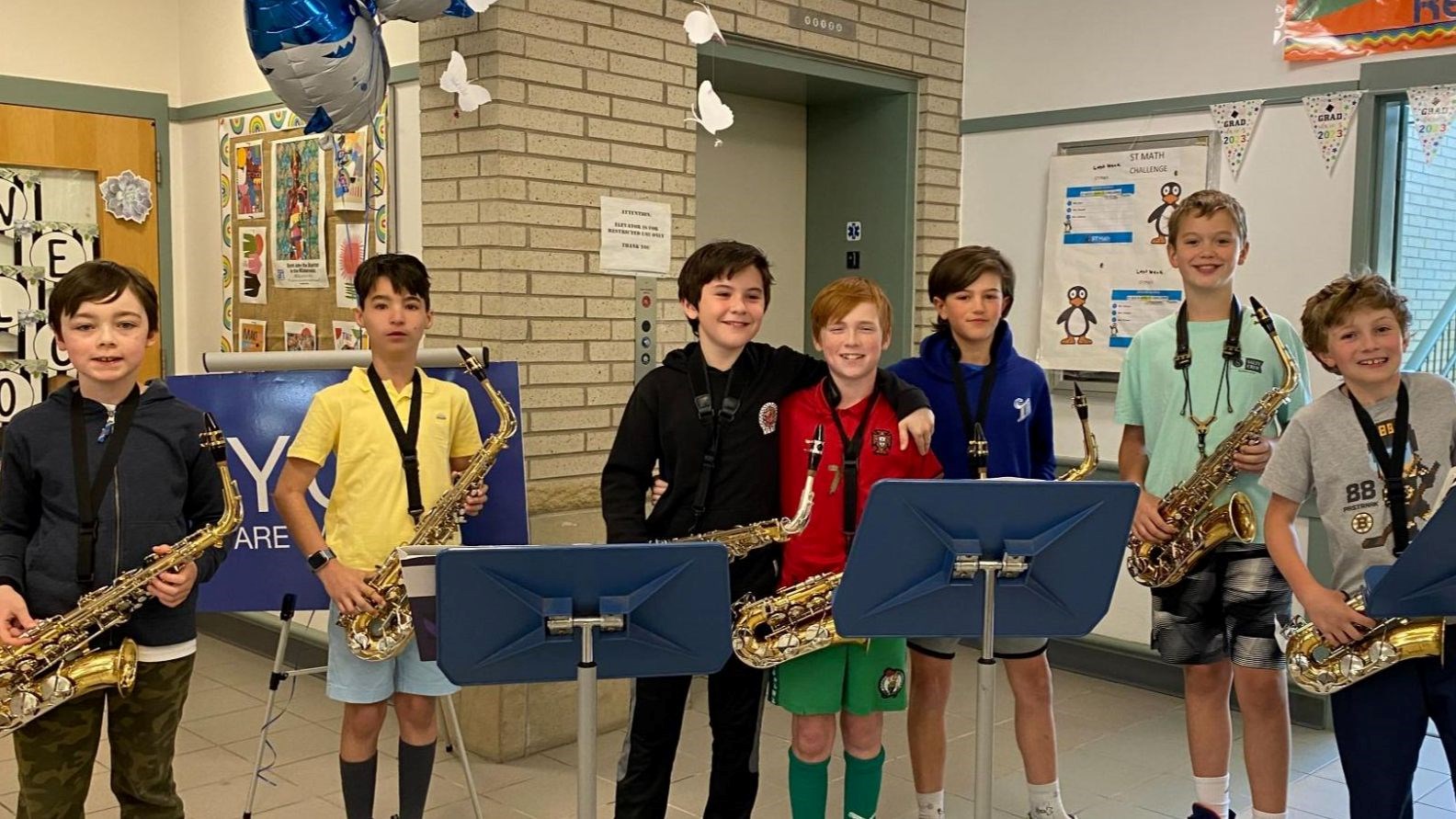 Jenkins Seniors Class of 2023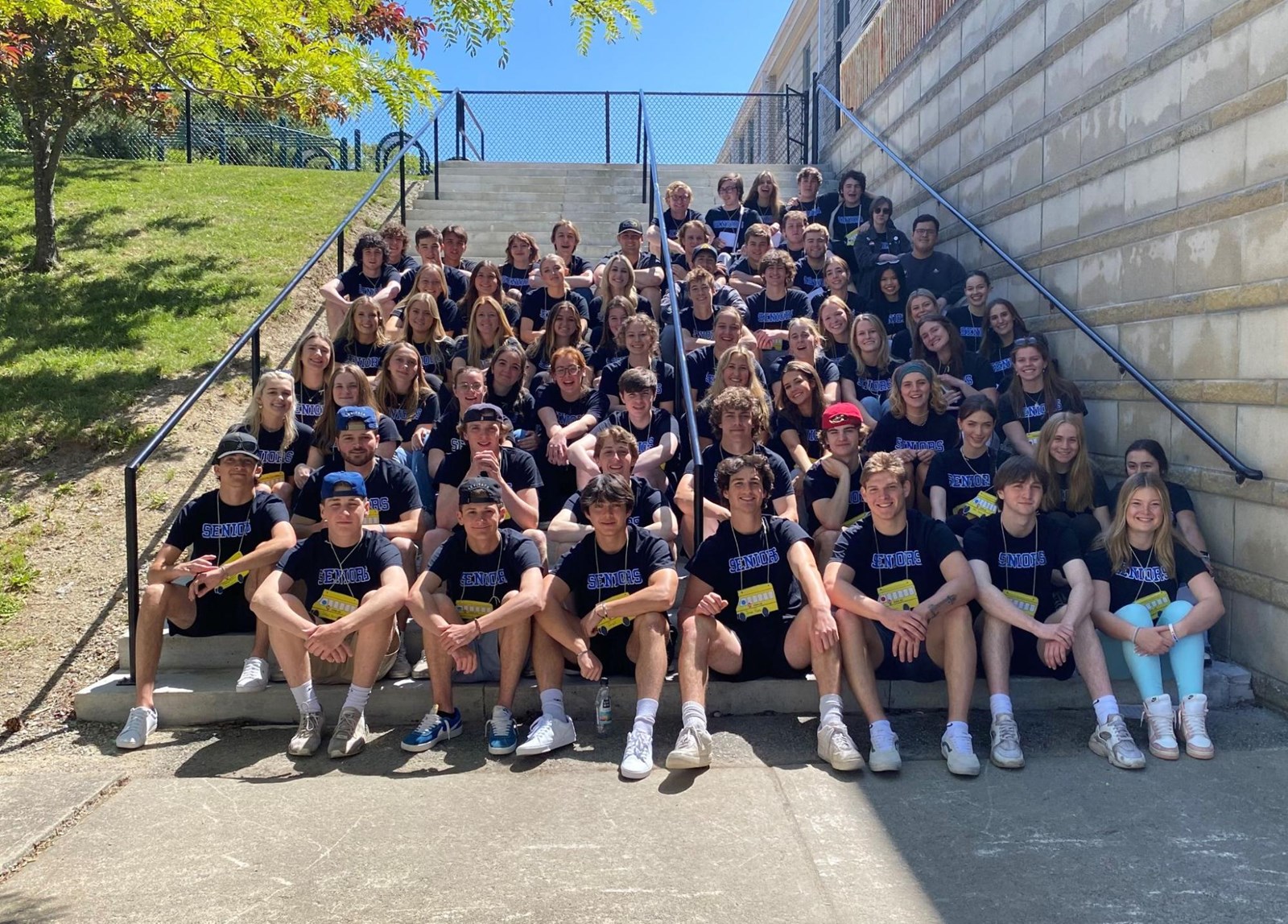 The 71 graduating seniors who are Jenkins alumni visited to share memories and visit with their elementary teachers and staff.
Wrote about their favorite memory, plans for next year, and watched a slide show of their kindergarten through sixth-grade pictures,
The seniors played kickball, read in the Library, and helped with art projects too.
What is Coming Up at Jenkins?
June 5, Grade 3 Field Trip
June 6, Grade 4 Field Trip
June 6, Grade 4 and 5 Track Meet
June 6, PTO Meeting
June 6-9, Book Fair
June 7, Jenkins Spring Concert
June 8, Grade 5 Step Up Day to Gates Middle School
June 8, Book Fair Family Night
June 14, Field Day (rain date June 16)
June 15, Early Release Day and Fifth Grade Farewell
June 19, No School - Juneteenth Celebration
June 20, Last Day of School, Dismissal at 11:25 am (No Lunch)
Bus Sign Up Now Open for the 2023-2024 School Year, Registration Closes June 30th
Check the Jenkins Calendar for all of the details and most up-to-date information!
In Case You Missed It … Check out the Jenkins News Feed, including information about the upcoming Kindergarten Orientation.
Third-Grade Walking Field Trip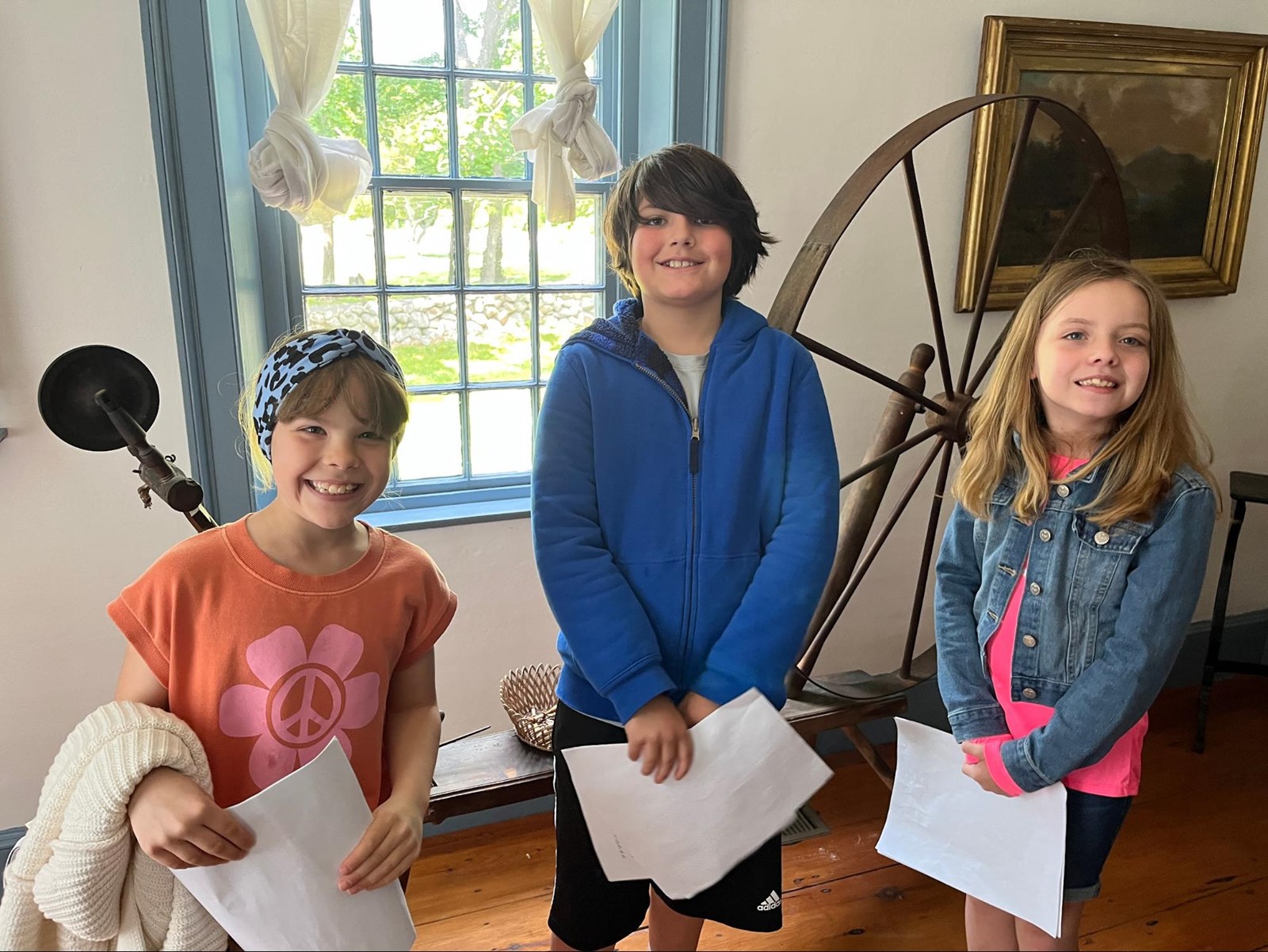 At the spinning wheel: Aoife Clarke, Gavin Cote, and Caroline Conlon
In the Mann House, members of the Scituate Historical Society told the students some of Scituate's unique stories from the past. They learned about Percy Mann's many professions and his "hidden treasure" in the attic, and they saw some actual tea from the Boston Tea Party!
The students went on a scavenger hunt for native plants in the Wild Flower Garden, guided by members of the Scituate Garden Club. They found many kinds of ferns, native wildflowers, and blossoming trees.
Fifth Grade at the Museum of Science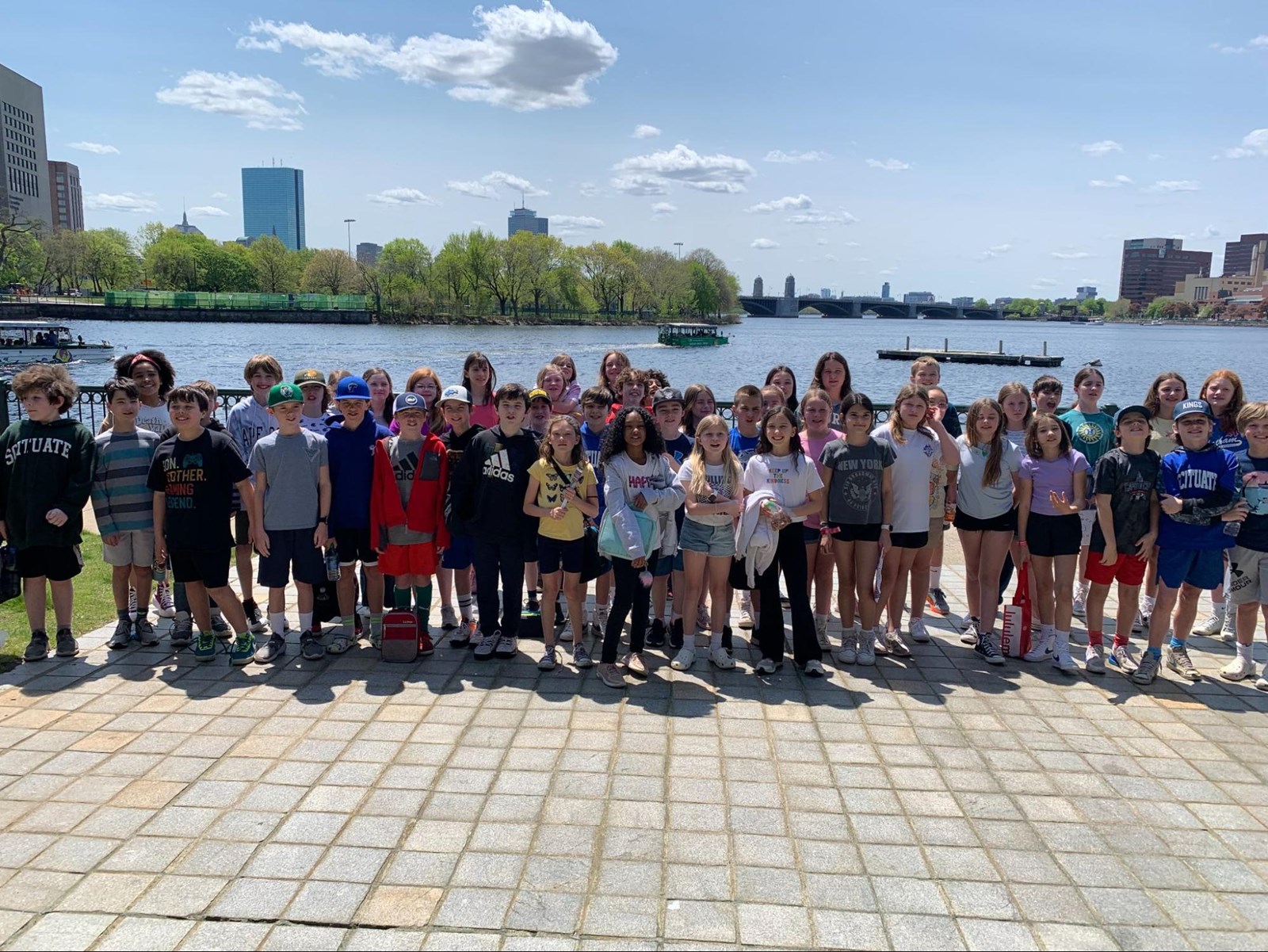 Planting the "Three Sisters"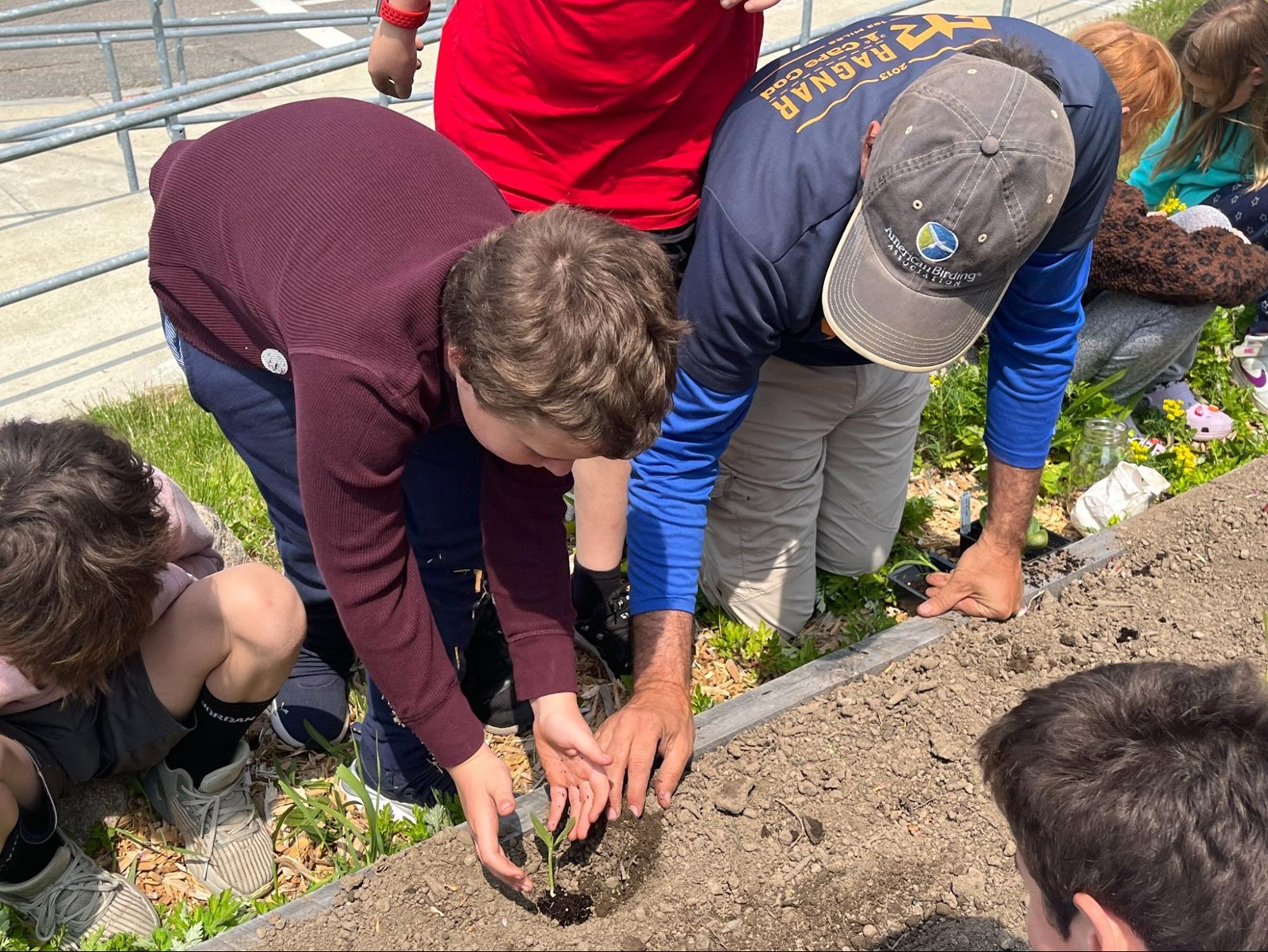 Third-grade classes planted the "three sisters" (corn, beans, and squash) in the Jenkins garden.
Families who live near the garden are invited to help water over the summer.
Colonial Crafter Museum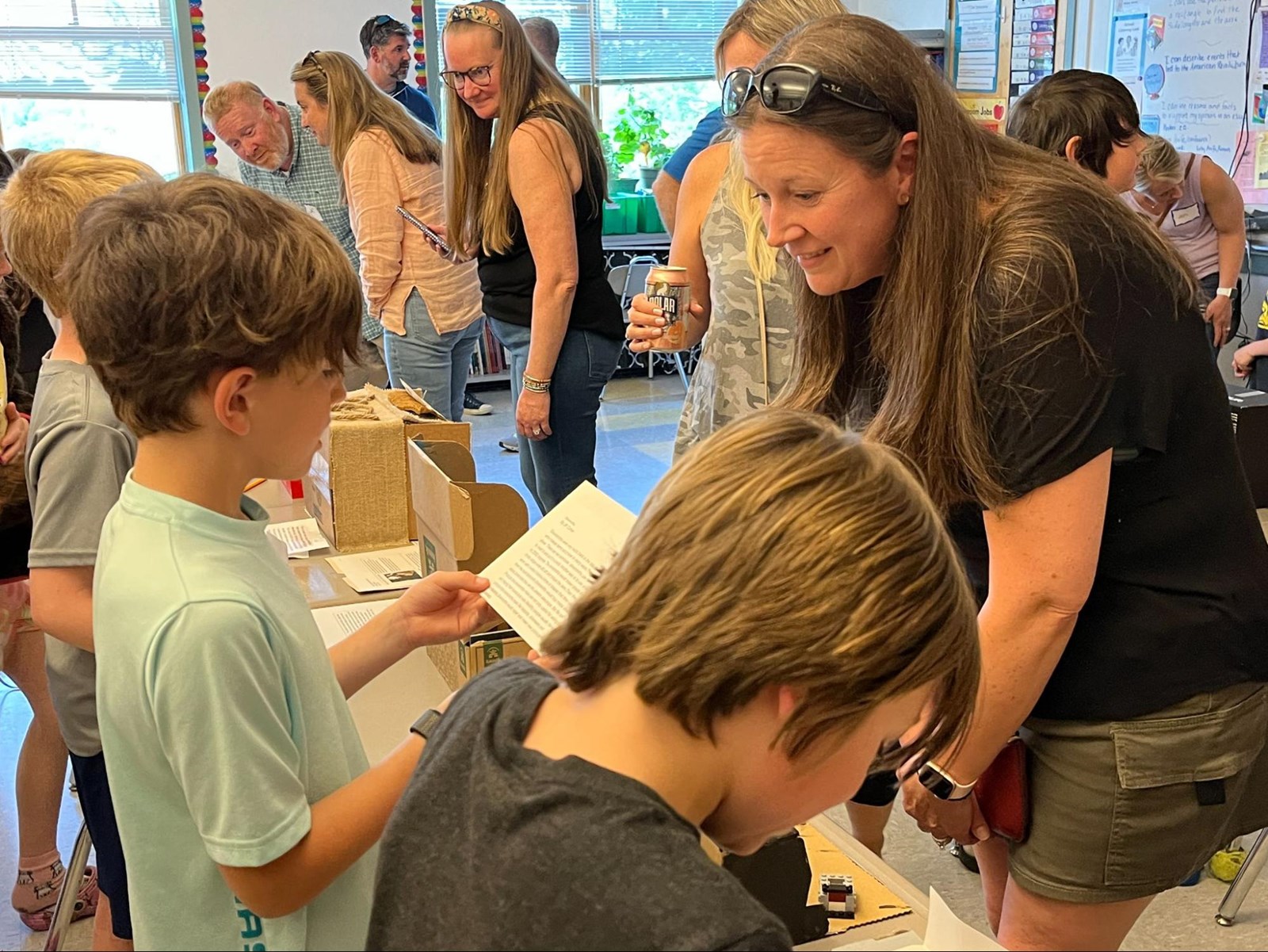 Each student in Mrs. Fiddler's class researched a trade that was essential to colonial life in America during the 1700s.
The students wrote to describe the roles of their crafters, the materials used, the goods produced, and the way they helped to make life easier in the colonies.
They created dioramas of the crafters' shops as their museum artifacts and presented their information to their caregivers and second-grade students too.
Kindergarten-Grade 2 Shark Award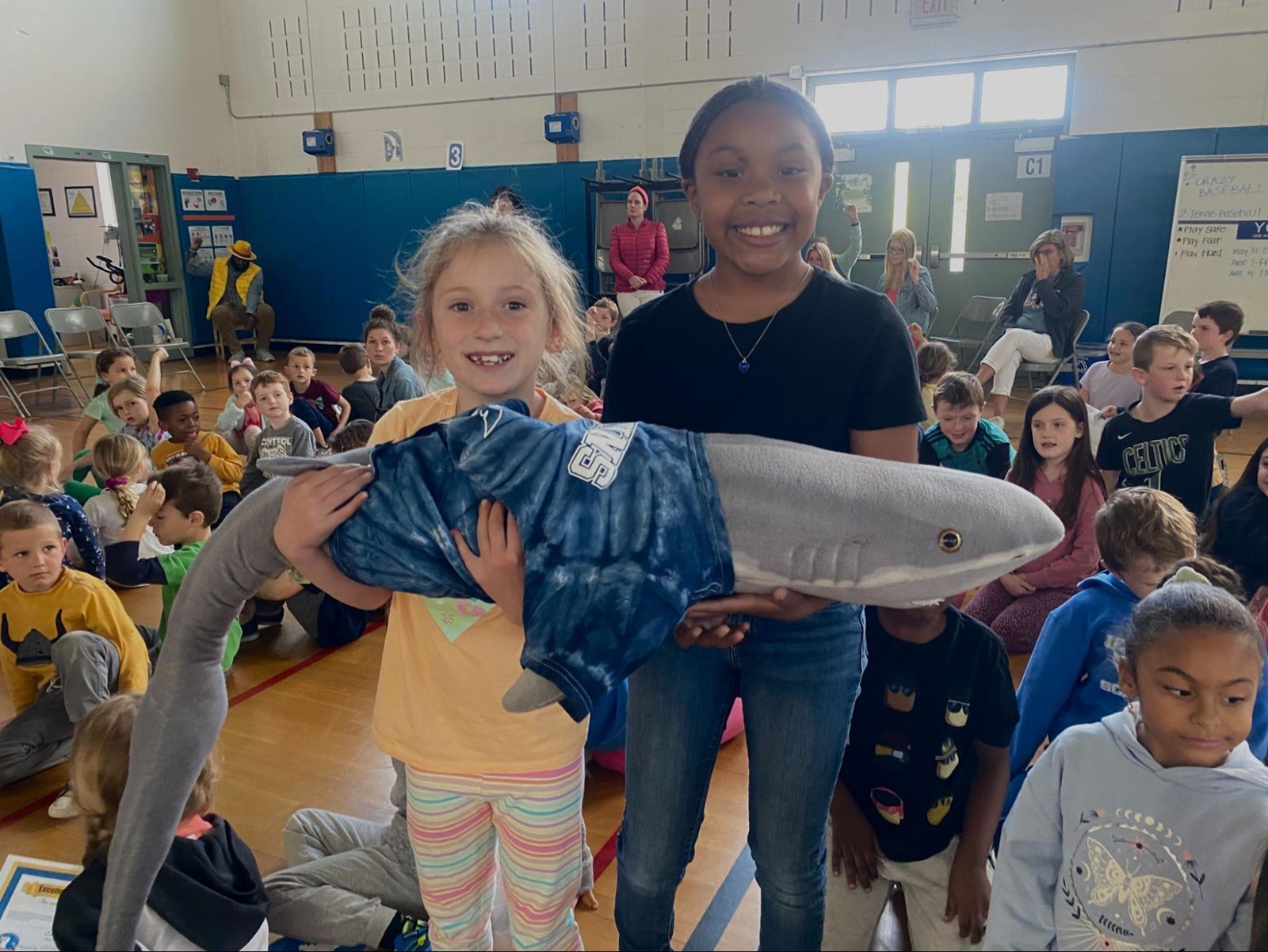 Nora Richards and Laila Smith accept the shark for Mrs. Christian's class at the assembly.
Mrs. Christian's second-grade class won the K-2 Shark Award with 24 shark teeth.
That's 240 acts of being 'fin'tastic!
…. and Jiji the Penguin goes to …
Mrs. Gracia (Grade 2) , Mrs. TIchnor (Grade 1) and Mrs. Hallin's (Grade 3) classes earned Jiji the Penguin for their efforts for trying to complete puzzles.
These classes never give up and keep making progress!
Grade 3-5 Shark Award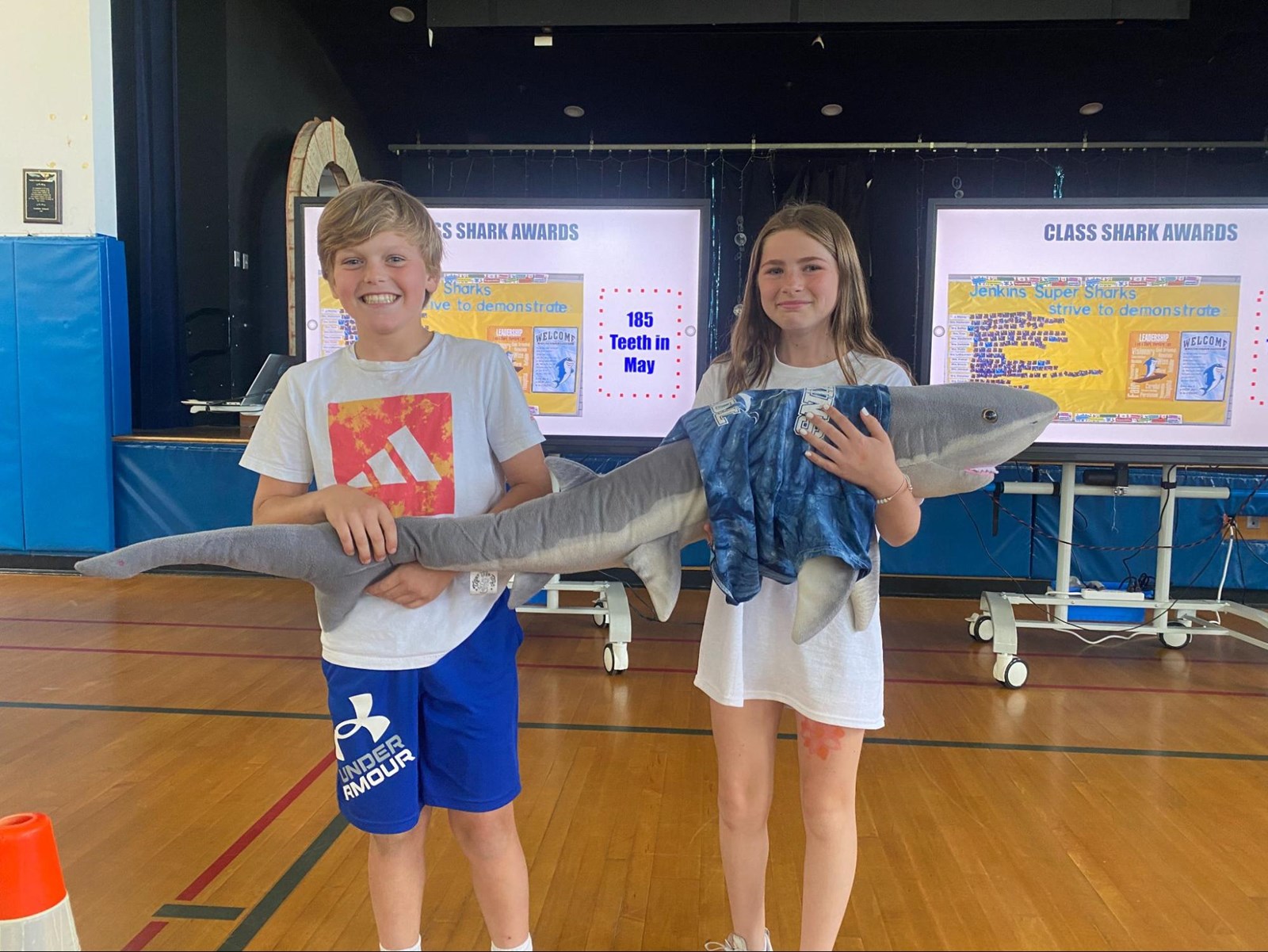 Luke Murray and Izzy Miller accept the shark for their class.
Mrs. Baldino's (Masterson) class earned the Shark Award with 17 shark teeth earned in May
That's 170 acts of being 'fin'tastic!
Student Shark Awards "Leadership"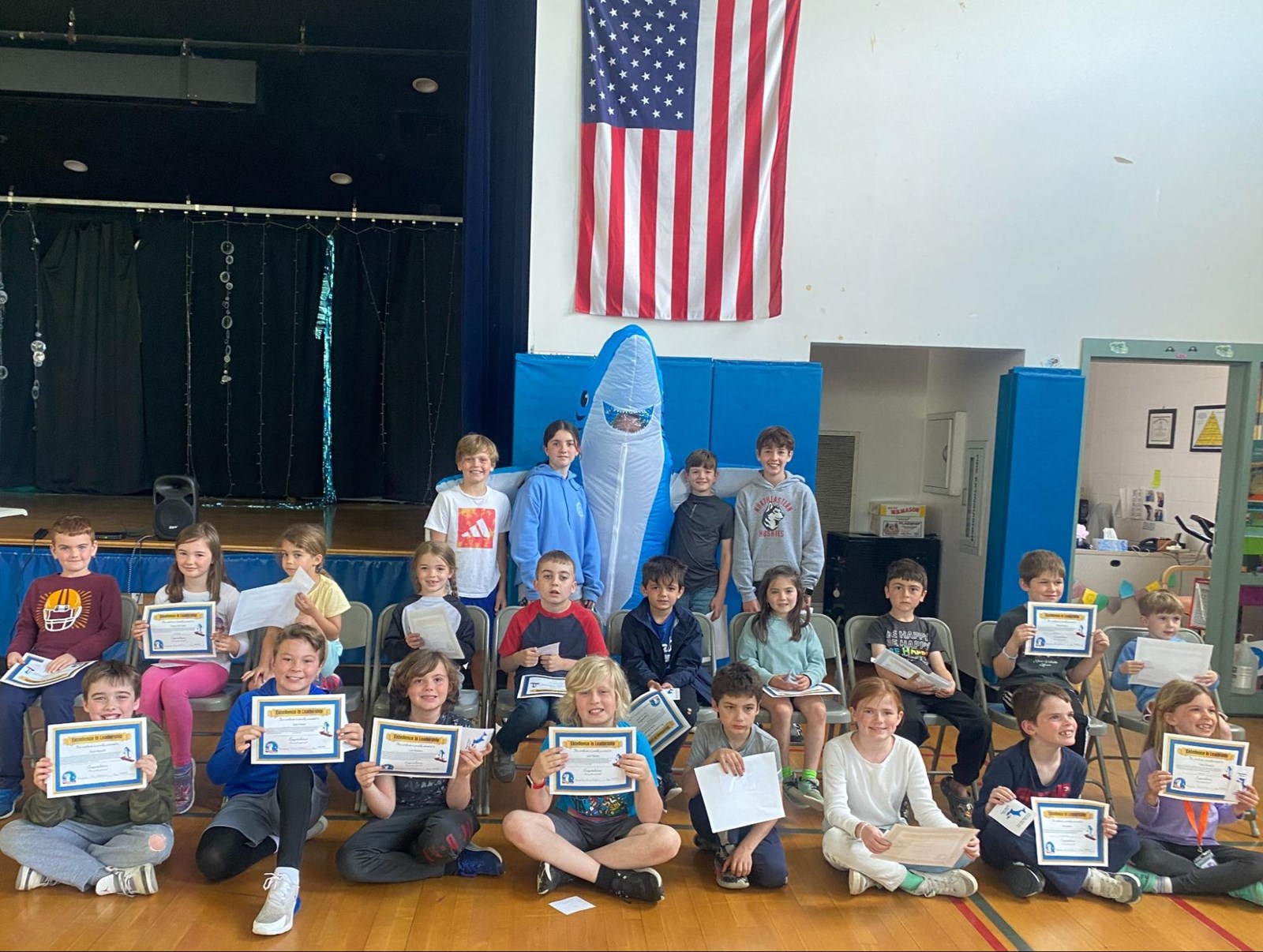 The following students were recognized for May's theme of "Leadership"
Kindergarten: Sophia Boyle, Emmett Burwell, Beckett Hickey, Tripp Beaudry, Zoe Seever, Maisie Williams
First Grade: Nash Williams, Andrew Markarian, Emery Kent, Olivia Pisco
Second Grade: Olin Adams, Craig Beekman, Roselie McGowan, Emery Burwood
Third Grade: Duncan Stewart, Jack Tibbetts, Scotia McGuire
Fourth Grade: Ryan Beaudin, Colin Parker, Joshua Makaitis, Max Neary
Fifth Grade: Julian Desmond, Luke Murray, Jackson Neary, Cary Snyder
We will award the final Shark Awards of the year on Field Day, June 14. The theme is "Teacher's Choice" from this year's monthly themes.
Have a question?
Contact the Jenkins Office at jenkinsoffice@scit.org or call 781-545-4910