Student Life
Hatherly Happenings: This Is Our House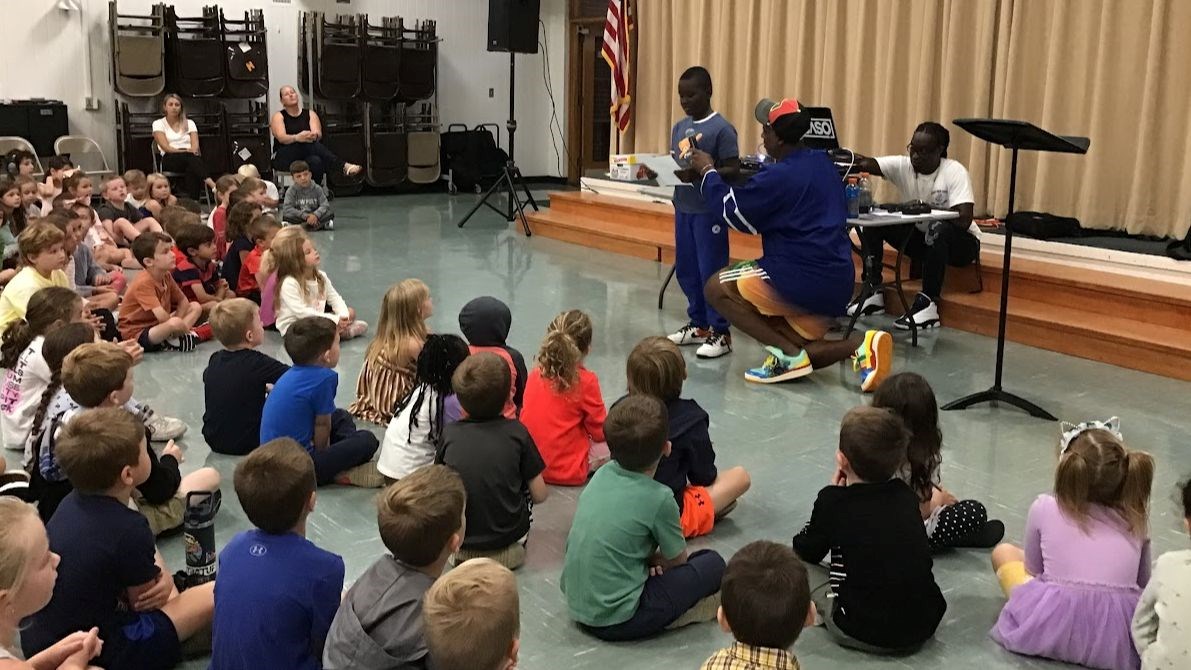 Announcements
We will be moving towards sending out our Hatherly Happenings Newsletter the first and the third Thursday of the month starting next week. The next newsletter will be coming out on Thursday, October 6th.
We celebrated our Hatherly community!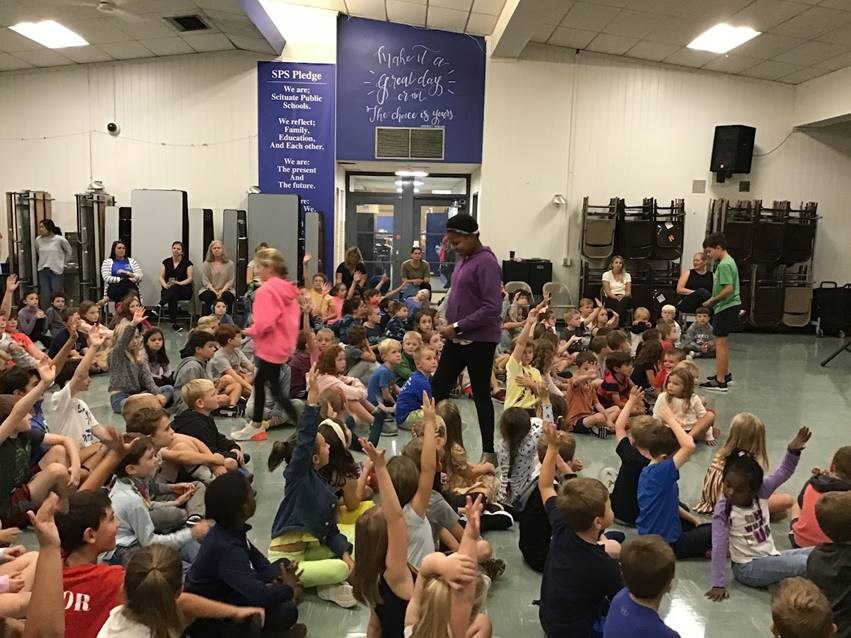 We started our week off with "This Is Our House Celebration". Members of our Love Inclusion and Trust "L.I.T." group alongside Mr. Jamele Adams and DJ Darryl David hosted an assembly in our cafeteria. Emily Janezic, Ryan Louis, and Grace Zuckerman shared what "L.I.T." means to them and how they feel it at the Hatherly School. During the assembly artists, Brandon Buckley, Charlotte Shute, and Tatum McDonald created beautiful canvases based on the energy of the assembly. We had lots of fun singing and dancing along to some popular hits such as Frozen's "Let it Go", Encato's "We Don't Talk About Bruno" and the well loved "Baby Shark"! Additionally, Catie Quirk, Grace Zuckerman, and Archer Marsh passed out LIT cards, cards displaying positive messages, to students in the audience. It was a great morning celebrating all of us, students and staff, who make up our home away from home. This was an amazing way to work towards our goal of making sure every student feels like they belong to the Hatherly community.
PEAR Tip
This week's PEAR tip, is focusing on Active Engagement:
With the busyness of the start of the year it can be easy to get so stuck in our heads (planning, worrying, responding to issues that come up etc.) that we forget to pause and take care of our bodies. It can be helpful to set reminders (whether that is alerts on your phone or calendar, a timer, or notes on your schedule) to pause and stretch, to have something to eat, or to start winding down for bed. Setting reminders might feel silly, but making sure that our most basic needs are met will help us in everything else we do.
Thank you!
Thank you to all of the families who came to our PTO sponsored family dinner and who joined us at Expectations Night on Wednesday. The 2022-2023 school year is going to be a great one with the collaboration of all of our amazing families and teachers. Please reach out to me if you have any questions or concerns with anything going on at our home away from home - the Hatherly School.
Help wanted
Our Scituate Public Schools are looking for substitute nurses. If you are a registered nurse, who might be interested, please contact Kellie Roche our District Nurse Leader at (781) 545-8760 ext. 21115 or kroche@scit.org.
Please visit SPS Human Resources for more information.
Reminders
Tuesday 9/27 - School Picture Day @ 9:00 am
Friday 9/30 - Wear yellow or gold to school
Thursday 10/06 - Early Release @ 12:35 pm
Friday 10/7 - PTO School Store during lunches 11:30 - 1:00
Monday 10/10 - No School, Indigenous People's Day
Wednesday 10/12 - Walk to School Day @ 8:20 am (3 locations)
Wednesday 10/12 - PTO Meeting @ 6:30 pm Hatherly Library
Monday 10/24 - School Council Meeting @ 4:00 pm
Sincerely,
Julie Ward